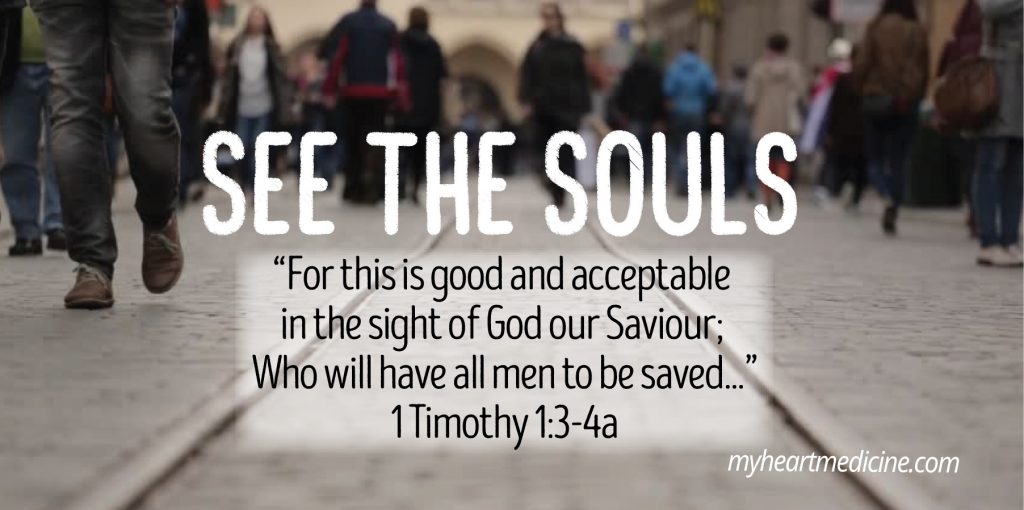 "The Lord hath appeared of old unto me, saying, Yea, I have loved thee with an everlasting love: therefore with lovingkindness have I drawn thee." – Jeremiah 31:3
"He hath shewed thee, O man, what is good; and what doth the Lord require of thee, but to do justly, and to love mercy, and to walk humbly with thy God?" – Micah 6:8
"Bear ye one another's burdens, and so fulfil the law of Christ." – Galatians 6:2
Most afternoons, you'll find me sitting in my Honda Accord, staring across a parking lot, waiting to see one of my favorite faces. As the school day ends and the kids bound out of the building with jackets and backpacks flying everywhere, there are a lot of sweet, happy faces that make me smile. But there is one little face that's looking for me – my Joey. He'll be starving, even though I regularly pack too much food for him. If it's a gym day, he'll be red-faced and dripping with sweat. And he'll be full of stories, questions, and the undeniable need for my undivided attention. 
Can I tell you that right now, the world is filled with people with undeniable needs, and God needs our undivided attention.
In the accounts of the Crucifixion in Luke 22-23 and John 19, Jesus is the center of attention. In fact, He is the Great Offense that fuels the angry mob (I Corinthians 1:22-24). He is not the Messiah they expected, and the religious leaders have framed Him as a rebel and a blasphemer, convincing Herod and Pilate that He is a threat to their power (the only thing they ever agreed on, according to Luke 23:12) and inciting the mob to demand His execution.
And yet, Jesus is undistracted by the mob. He never condemns them, never even addresses them collectively. Instead, He sees struggling souls and hurting hearts, and He focuses with intentional, laser-like precision on personal encounters and individual needs. Let's take a closer look at the faces that held Jesus' undivided attention:
Peter: The Heart That Needs Humbling (Luke 22:54-62).

Peter had been so sure of himself, vehemently denying that he would ever deny Christ – until he did just that. But following the third denial, there is simply a look across the courtyard – a moment of knowing, where eyes lock and silence speaks. And I have to believe that only a look of compassion and forgiveness from Jesus could have sent this rough and tough fisherman away weeping. Are our responses filtered through a lens of compassion? Or are we so focused on our own defense that we only fuel offense in others? Jesus loved the unlovable – even at their unloveliest moments – and He calls us to do the same.
Mary: The Heart That Needs Healing (John 19:25-27).

Jesus is dying an unspeakable death, bearing the sins of the world, and yet His attention is drawn to a face in the crowd – that of His mother, Mary. And in the midst of His own suffering, He speaks to her broken heart and her very real need, charging John to care for her as his own. Do we see the very real needs of the brokenhearted and the oppressed? Or are we so busy arguing issues that we completely overlook individuals? Jesus never missed them.
The Thief on the Cross: The Soul That Needs Saving (Luke 23:32-43).

Every mob is really just a collection of souls, and no one understood this better than Jesus. God is a God of endless chances, but hanging on a Roman cross, this thief was truly down to his last chance. But he was still within shouting distance of the Savior, and by God's grace, that's all you need. As Christians, do we realize that anyone within shouting distance of us is also within shouting distance of salvation? And do we look for opportunities to lead them to the cross?
It was always like that with Jesus. Crowds followed Him everywhere. And in a tension-filled society, anger and rage often broke out. But Jesus zeroed in on individual needs – a widow here, a leper there, a worried father and a dying child (Isaiah 50:4, 53:4, 61:1-3, Matthew 9:36, Mark 1:41, Luke 7:13). 
Wherever you go, whatever happens, know that there are hurting people who need Jesus in every crowd, every angry mob, every corner of every community. Don't overlook them. Don't dismiss them. Give God your undivided attention, and ask Him to show you a face in the crowd.
YOUR PRESCRIPTION
Go in search of a face. In your travels this week, ask God to lead you to someone who needs encouragement, help, and the gospel. Be ready, and be a blessing in a broken world.