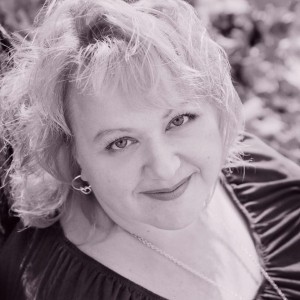 I grew up in the Buffalo area and was raised in a Christian home. We belonged to an independent Baptist Church, where I attended Christian school and accepted Christ as my Savior as a young child. When I was eleven, Dad accepted the call to be a preacher and was ordained in our home church. This started a journey of ministry for our whole family. For several years, we traveled each Sunday, while my father did pulpit supply and worked with ministries such as the Buffalo City Mission and Child Evangelism Fellowship. He eventually went on to pastor a small country church for more than 25 years, all while continuing his 30-year career as a Buffalo public school teacher. On Sundays, Dad preached, and my brother and sisters and I sang with him. The Lord blessed me with some of my dad's musical talent, and eventually, I started singing as a soloist.
Our years of traveling ministry as a family (to more than 60 churches) and my dad's 25 years as a pastor provided an incredible training ground for me in music, Bible study, speaking, and most of all, serving.
I don't have any impressive credentials. Like my dad, I worked a day job that in marketing for many years (I now freelance from home so I can be more available for my family and for Heart Medicine), but my real love is ministry. God has been good to me – unbelievably good. I have an amazing, godly husband who constantly encourages me to use my gifts for the Lord, and two sons who are gifts in and of themselves.
We belong to Southeast Bible Baptist Church in Penfield, NY (outside of Rochester). I minister there when I can and also travel to any church or Christian event that will have me. God has also given me a passion for writing, and He's allowed me to write Heart Medicine devotions to use that gift for His glory.
I'm an imperfect woman, with a burden to point people to my perfect Savior and His perfect Word. If I can be of service to you or your church, please contact me.