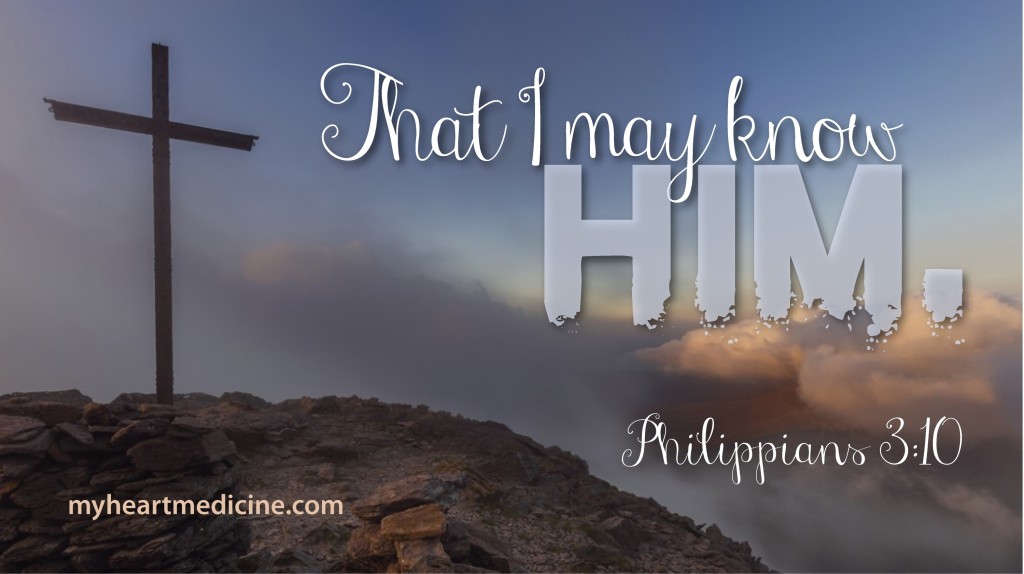 "On the left hand, where he doth work, but I cannot behold him: he hideth himself on the right hand, that I cannot see him: But he knoweth the way that I take: when he hath tried me, I shall come forth as gold." – Job 23:9-10
"For so is the will of God, that with well doing ye may put to silence the ignorance of foolish men…Honour all men. Love the brotherhood. Fear God. Honour the king…For even hereunto were ye called: because Christ also suffered for us, leaving us an example, that ye should follow his steps." – I Peter 2:15, 17, 21
"But the God of all grace, who hath called us unto his eternal glory by Christ Jesus, after that ye have suffered a while, make you perfect, stablish, strengthen, settle you. – I Peter 5:10
---
I grew up in a home that had no shortage of love and laughter. My dad was a larger-than-life guy with a great sense of humor. And so our house abounded with playful nicknames, inside jokes, and a folklore of its own that my siblings and I still recount whenever we're together.
But my brother was like my dad's humor on steroids. He was inherently funny, but also inherently annoying. And though we clearly outnumbered him, my sisters and I were forever flustered by his endless teasing. He fed on our frustrations (a fact that only frustrated us all the more). We loved him, but we frequently conspired to kill him. And more than once, my dad delivered these words of wisdom, "When you react – he wins."
In Chapter 2 of his first epistle, Peter delivers words of wisdom to Christians enduring far more than the tortures of an annoying little brother. Peter's audience was the churches of Asia Minor (modern-day Turkey). Some historians believe that Peter wrote from Rome (referenced as "Babylon" in I Peter 5:13) at the height of Nero's assault on Christians. Others believe the persecution was more localized, as Christian values sharply contrasted with the decadent, self-absorbed Greco-Roman culture of the day. But whatever the source of their persecution, these far-flung Christians lived with a target on their backs.
While Peter certainly sympathizes with the persecution (he would be martyred just a few years after writing this letter), he tells them to respond in a radical way. We usually associate radicals with rebellion, but surprisingly, Peter doesn't encourage rebellion. Instead, in the face of open hostility, Peter encourages obedience and humility (I Peter 2:13-14, 17-18).
God tells us to comply with the powers He has placed over us and to submit to the situations in which He has placed us – even when our own suffering is involved. It's a hard pill to swallow, but when we simply trust and obey, we acknowledge God as the ultimate authority – the sovereign Lord Who put us wherever we are for a reason.
But Verse 21 gets to the heart of the matter. We submit to suffering, because Christ suffered for us. Peter defines suffering as a calling ("For even hereunto were ye called…"). We all want a higher calling – a call to teach, preach, to serve in some high-profile position or head up a successful ministry – we can see the honor in those callings. But I submit to you that in the upside-down economy of heaven – where losing is gaining, last shall be first, and least shall be greatest – the highest calling of all may very well be the call to suffering.
Nothing puts us in closer company with Jesus Christ than suffering (II Corinthians 1:5-7, Philippians 1:29, 3:10, II Timothy 3:12, I Peter 4:16). Nothing tests and grows and strengthens our faith like suffering. And in a world darkened by sin and self, nothing shines like suffering that is backlit with an inextinguishable faith.
I know. It goes against every fiber of our flesh – to simply "take it" rather than taking control, to wait on an answer from God that we may not even like, to put our lives in His hands with no guarantee that He'll let us hold on to everything that we hold dear. And yet, we do have a guarantee that our suffering is never in vain – in God's hands, its value is eternal.
To my suffering friends – the humble hurting that populate my prayers, prick my heart, and challenge my own faith regularly – I am awed by your great calling. Those you love are watching. Those who hate you are watching. And God is working (Romans 8:18, Colossians 4:5-6, I Peter 1:7). You are living out your faith at a level that is beyond imagination, and one day, God will reward you with more than you can imagine (II Corinthians 4:17-18, Ephesians 3:20-21, Hebrews 11:6).
God has not left you, my friend – He has chosen you. Just keep choosing Him.
---
YOUR PRESCRIPTION
Are you suffering today? Accept your higher calling. Lean into the Lord and dig into His Word. God wants to bring so much more out of this than you can imagine.