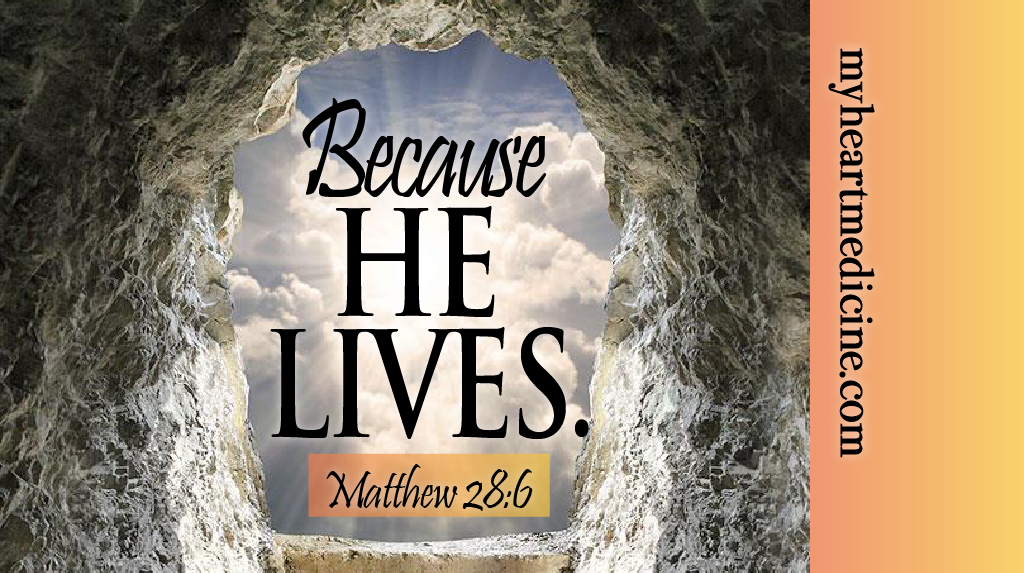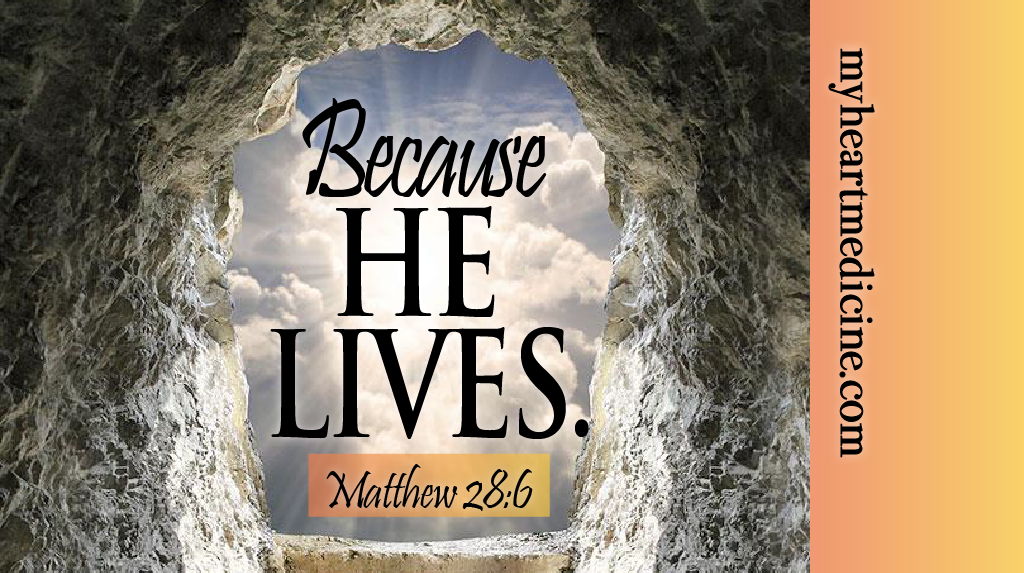 "He is not here, but is risen: remember how he spake unto you when he was yet in Galilee, Saying, The Son of man must be delivered into the hands of sinful men, and be crucified, and the third day rise again. And they remembered his words." – Luke 24:6-8
"These things I have spoken unto you, that in me ye might have peace. In the world ye shall have tribulation: but be of good cheer; I have overcome the world." – John 16:33
"Then the same day at evening, being the first day of the week, when the doors were shut where the disciples were assembled for fear of the Jews, came Jesus and stood in the midst, and saith unto them, Peace be unto you." – John 20:19
This will be an Easter like no other – I'll give you that. But I refuse to let this Sunday's circumstance overshadow our eternal hope. I was reading through the accounts of the resurrection in the four gospels, when a parallel to our present struck me. While the women went to the tomb that Resurrection morning, the disciples were actually sheltering in place, afraid – not of a pandemic – but of their own people.
After the crucifixion, the disciples (minus Judas) re-assembled in the upper room, looking for safety in numbers (John 20:19, Acts 1:4, 12-13). Jesus was dead, and with the Jewish leaders still on the warpath, they feared they were next. And they didn't know what to do next. For all that Jesus had told them, they were still clueless about what was coming (John 20:9). So they waited.
I find it ironic that our collective condition this year is closer than ever before to the collective condition of the disciples on that very first Resurrection Day more than 2000 years ago. Like so many of us, they were locked down, behind closed doors, mourning the loss of Jesus and the loss of life as they knew it.
But, praise God, Jesus didn't stay locked away in that tomb (I Corinthians 15:55). And He was about to bring them a new, eternal hope. A hope that would never die again. A hope that still holds for us today.
But they didn't know that right away. The angel's words gave that hope to Mary Magdalene, but the disciples quickly killed it with common sense. Peter and John left her weeping by the empty tomb, questioning her own sanity (John 20:9-16). Then Jesus said her name…
The disciples were bouncing off the walls of that upper room. Their purpose seemed nonexistent, the future was a mind-boggling blur, and the fear was palpable. Now, Mary said the body was gone, and they were sure to be blamed (John 20:20-23). Then Jesus appeared…
Thomas had gone out for groceries (the only reason you leave when you're locked down, right?), and when he came back to the upper room, everyone had lost their minds. It seemed like forever since he'd seen a miracle, and how could there be any miracles now that Jesus was dead? More than a week went by, with no Jesus in sight (John 20:24-28). Then Jesus reappeared…and gave Thomas all the proof he needed.
And I love Jesus' words to Thomas, "Be not faithless, but believing." Oh, how we need to tell ourselves that. Because here's my point – Easter is not dependent on what we do – our man-made traditions, our trappings. It is solely dependent on what our Savior has already done. 
And although we may not know what is coming next, we need to be waiting, watching, with hopeful anticipation that God is still God, Jesus is still risen, and God is moving, working in mighty and unseen ways beyond our imagination.
And regardless of where or how we celebrate, what we celebrate hasn't changed. He lives.
With all the needs swirling around us, the world still needs the hope of a Risen Savior more than anything else. The brevity of life is palpable. The importance of eternity is inescapable. And Jesus is the only way to reconcile the two (John 3:16, 20:30-31, Acts 4:12, Romans 10:9). Can we afford to hide our hope behind closed doors? Or is this Resurrection Sunday a unique and fleeting opportunity to pass the hope along? 
It's not an ideal Easter. We won't get to wear our new spring dresses under our well-worn winter coats (a Buffalo tradition). We won't be in a sanctuary, overwhelmed by the aroma of lily plants wrapped in colorful foil. We won't hear all of our voices raised together in a chorus of "He Lives". But remember, dear friend, the truth remains that He DOES live. And no virus, no executive order, no global pandemic can change that. And because He lives, we can face tomorrow, and the next day, and the next day, and the next day. And we can use where we are – right now – for His glory.
Happy Resurrection Sunday.
YOUR PRESCRIPTION
Remember that you serve a Risen Savior, and find a way to pass the hope along. Ask God to show you how you can be a blessing this Easter – even in quarantine.