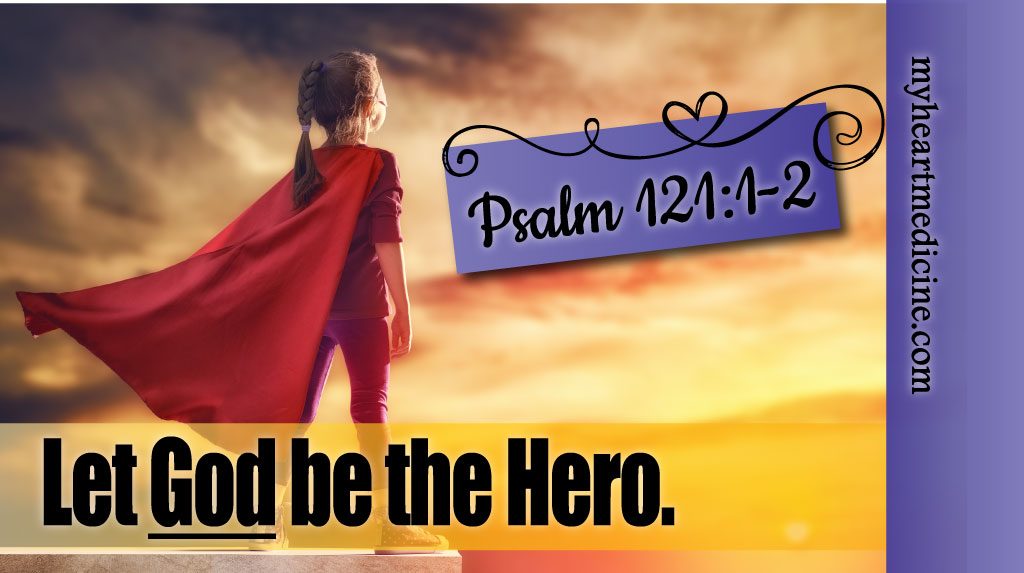 "But when he had turned about and looked on his disciples, he rebuked Peter, saying, Get thee behind me, Satan: for thou savourest not the things that be of God, but the things that be of men." – Mark 8:33
"Jesus saith unto them, My meat is to do the will of him that sent me, and to finish his work." – John 4:34
"Looking unto Jesus the author and finisher of our faith; who for the joy that was set before him endured the cross, despising the shame, and is set down at the right hand of the throne of God. For consider him that endured such contradiction of sinners against himself, lest ye be wearied and faint in your minds." – Hebrews 12:2-3
Scripture Reading: Mark 8:27-38
I'm ridiculous, and I know it. The good news is that Paul knows it as well, and he firmly, but lovingly, intervenes as needed. You see, left to my own devices, I would likely keep Joey in a perpetual state of developmental infancy – pacifier and all. He's my only baby, the child that I prayed for and did not receive until my forties, and so I tend to coddle, control, and fight the passage of time in a host of pathetic ways that would make any man's man cringe. And when my way wins, we all pay a price, as Joey struggles to be the 10-year old boy God created him to be, and I eventually crack under the pressure of trying to sustain my own stuff and enable Joey at the same time.
It's part selfishness and part tainted love, as I try to spare Joey from the inevitable growing pains of life, but time has shown me that pain is often a vital nutrient for growth. And I'm grateful God gave me a guy who holds up under the harsh realities of life much better than I do and still loves me – even when I'm ridiculous.
In Mark 8, Peter receives a God-given revelation, only to follow it up with a ridiculous suggestion. In Verse 27, Jesus initiates a critical discussion with His disciples, challenging their understanding of His true identity as the Messiah. And with just four words, Peter comes off looking like a theological scholar, as he delivers the succinct and unbelievably accurate answer, "Thou art the Christ" (Mark 8:29). This response is so perfect that, in Matthew's account, Jesus acknowledges that God gave Peter that right answer (Matthew 16:17-19).
And then it all goes horribly wrong. When Jesus explains the things He must suffer (both Matthew and Mark use the word "must") – mainly, persecution and death in Jerusalem – Peter's next words elicit a scathing and direct rebuke from Jesus. And Jesus now identifies Satan himself as the author of Peter's attempt to question both God's methods and Jesus' willing submission to the cross (Mark 8:31-33).
Here's the thing. Jesus had been offered an out before. Confronted in the wilderness by Satan (Matthew 4:1-11), Jesus had already experienced the temptation to forego all the worst responsibilities of His earthly assignment and the part that would finally provide salvation for our souls (Matthew 20:28, 26:28, Hebrews 9:22). But now, Satan was packaging that temptation in the form of a concerned and well-meaning friend, someone who loved Jesus and just wanted to spare Him any pain and discomfort.
Jesus may not have fallen for that package, but Satan still uses it every day with great effect. And I fear that, more than once, he has used it effectively on you and me.
When we focus on earthly outcomes more than eternal outcomes, Satan can easily use us to thwart God's constructive work in our lives and the lives of those we love. Being an enabler displaces the life-changing power of God and replaces it with our own over-inflated and ultimately-destructive superpowers.
In my heart, I want to be a hero (pride), but in reality, Jesus is the One-and-Only Superhero of all time, and sometimes (okay, many times), I need to pray that my well-meaning intervention does not interfere with God's perfect intention (Psalm 18:30, Proverbs 21:2, Jeremiah 17:9, 10:23).
I'll tell you what that looks like for a daily-rehabilitated caped crusader such as myself. It means sacrificing outcomes for His omnipotence, solutions for sovereignty, and my understanding for His overriding and overarching purpose (Proverbs 3:5-6, 14:12, Isaiah 14:24). Nothing could be harder, and yet, nothing could be better, because while my good intentions make sense to me, my feeble mind can't even begin to grasp the great things that God intends to do (Isaiah 55:8-9, Romans 11:33). I just want the pain to go away, but God wants to produce something far greater from that pain – for our good and His glory (Numbers 23:19, Psalm 103:11, Romans 8:28).
Jesus would go on to talk about taking up your cross, following Him, and losing your life to gain it (Mark 8:34-38), and it all comes back to one thing – admitting that God's way is always right, and my way is always wrong. 
Today, this caped crusader is working on a career change. I want to be a professional follower of Christ, a lifelong loser of my own enabling ways, and a relentless and unflinching truster of God's plan and God's timing. 
Today and every day. His way.
YOUR PRESCRIPTION
Is there an area where you are trying to take God's place as the hero? If so, take off your cape and talk to God. Ask Him to open your eyes when you are enabling someone and hindering His work in their heart.