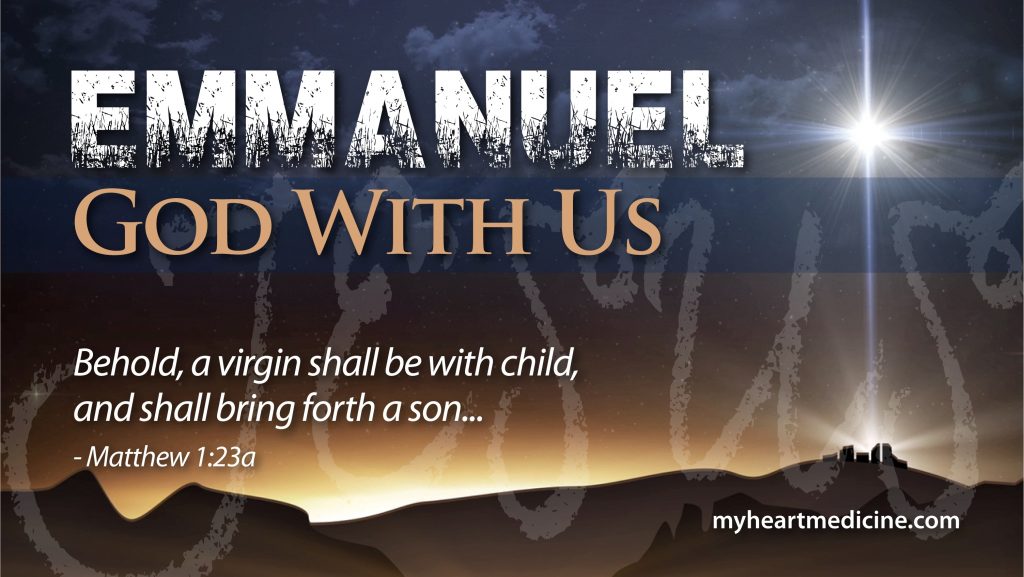 "Of the increase of his government and peace there shall be no end, upon the throne of David, and upon his kingdom, to order it, and to establish it with judgment and with justice from henceforth even for ever. The zeal of the Lord of hosts will perform this." – Isaiah 9:7
"Thou wilt keep him in perfect peace, whose mind is stayed on thee: because he trusteth in thee. Trust ye in the Lord for ever: for in the Lord Jehovah is everlasting strength." – Isaiah 26:3-4
"With my soul have I desired thee in the night; yea, with my spirit within me will I seek thee early: for when thy judgments are in the earth, the inhabitants of the world will learn righteousness." – Isaiah 26:9
"Behold, a virgin shall be with child, and shall bring forth a son, and they shall call his name Emmanuel, which being interpreted is, God with us." – Matthew 1:23
This is the first truly peaceful morning I've had in a long time. Yesterday was our last day of school before Christmas, and yet, Christmas itself is still a couple days away. And right now, my coffee cup and I are resting on this sweet, little cushion of uncommitted time.
I've got to tell you, this is a good Christmas in the Brokaw household – not because of what we have, but because of who we have. After a year or more of struggles and strained relationships, God has brought some things full circle for us, and He has restored things that seemed forever-lost only last year.
In Isaiah 26, Emmanuel comes full circle, and peace, good will to men, is restored on the earth. This chapter refers not to the Bethlehem birth, but to the second coming of Christ, following the Tribulation (Revelation 19:11-16, 20:1-6). And although it paints the picture of peace during the thousand-year reign of Christ (the Millenium), it also provides some keys to our personal peace in a wearied and troubled world.
I point you to this passage because I know how hard it is to preserve your peace in this messed-up, upside-down world. I know what it's like to go through Christmases where all is not right with the world in general, and with your world, in particular. But I must tell you that the baby in the manger was just the first coming of Emmanuel (Matthew 1:23, Luke 2:11-16) – a silent night where understanding was by invitation only, and most of the world slept restlessly through the royal birth. It was marked by obscurity, humility, and an unimpressive cast of characters, as God's greatest plans so often are (I Corinthians 1:27-28, II Corinthians 4:7). But Emmanuel's second coming will be an every-knee-shall-bow, kicking-down-the-door, glorious kind of arrival, where the Prince of Peace will finally and forever make His presence known throughout the whole earth (Isaiah 9:6, Philippians 2:7-11).
We wonder how the Jews could miss their own Messiah, but it's easy to understand when you read Isaiah. They were looking for the conquering, earth-shaking Messiah that Isaiah spoke of over and over (Isaiah 60-66) – not realizing that their Messiah's mission began with the humility of a manger, a cross, and a borrowed tomb. and will someday culminate in a triumphant return as the KING OF KINGS AND LORD OF LORDS.
But I digress. Let's get back to the peace we need right now to cope with the world we live in right now. It starts in Verse 3 of Isaiah 26. The most perfect peace we can know in this life starts with a mind fixed on God – not on your problems, not on your to-do list, not even on the people around you, but on God. Emmanuel came to be with us, but how often are we with Him? Are we so wrapped up in the cares and calls of this world that He doesn't even have a foothold in our thoughts?
The second key to peace is in Verse 9, where Isaiah's soul desires God in the night, and then early in the morning. I don't care how busy you are. There is a time in the wee hours of the morning where your thoughts are your own, and YOU decide how to spend those moments. And when you lay your head at night, you control the last few minutes of consciousness before you drift off to sleep (Psalm 1:2, 16:7, 42:8, 63:6, 77:6, 92:2, Philippians 4:6-7). Have you given any of that precious, private time to God? It may just be the missing piece to your peace.
This Christmas, Emmanuel is waiting at the door of your heart (Revelation 3:20), and you can rest in the promise that someday, He will return in glorious fashion to right every wrong (Isaiah 25:8, Revelation 21:4, 22:10-13, 20). In the meantime, may we fix our minds on Him (Romans 12:2), and pray, "O Come Again, Emmanuel."
YOUR PRESCRIPTION
Have you truly invited Emmanuel into your heart and into your life? You don't have to spend Christmas without hope. Emmanuel came to save us, and He's coming again.