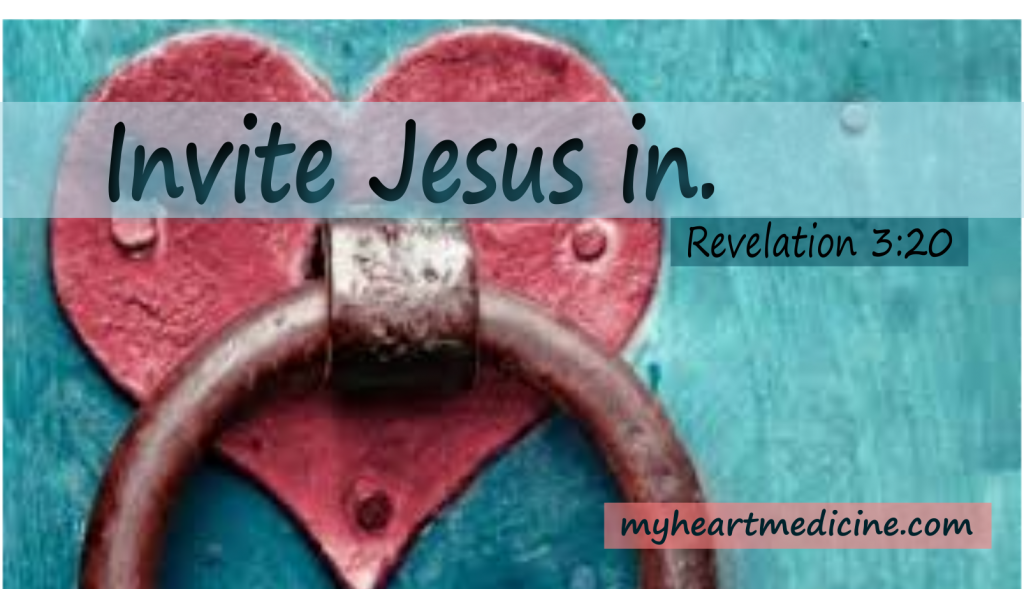 "And Elijah came unto all the people, and said, How long halt ye between two opinions? if the Lord be God, follow him: but if Baal, then follow him. And the people answered him not a word." – I Kings 18:21
"There is a generation that curseth their father, and doth not bless their mother. There is a generation that are pure in their own eyes, and yet is not washed from their filthiness. There is a generation, O how lofty are their eyes! and their eyelids are lifted up."- Proverbs 30:11-12
"There hath no temptation taken you but such as is common to man: but God is faithful, who will not suffer you to be tempted above that ye are able; but will with the temptation also make a way to escape, that ye may be able to bear it. Wherefore, my dearly beloved, flee from idolatry." – I Corinthians 10:13-14
Scripture Reading: I Kings 18:7-41
There's got to be a reason I'm writing this devotion at 2 a.m. I slept like a baby the last two nights, but tonight, even melatonin and Sleepy Time tea couldn't turn off a mind on overdrive.
For my dear friends whose concern for me just amped up, all is well at the Brokaw house. We are imperfect people who are perfectly blessed, and God is both working on us and for us. But tonight, I'm burdened for a slew of people that I can't control. Yes, whether in a movie theater or in real life, I am that annoying person who sits in the front row of somebody else's story shouting things like, "Don't open the door!", or "Look behind you!", or "What are you doing??!!!"
In I Kings 18, Elijah is shouting, and the Israelites are oblivious. In truth, God had been shouting – calling His people back to Him – for the last three years (I Kings 17:1, 18:1). When Ahab and his disturbingly-evil queen had led the people into Baal worship, God answered with a deafening deathblow to the credibility of Baal – a three-year dry season. You see, Baal was the god of dew and rain. Field fertility was Baal's department, and yet – even with 450 swooning prophets and Jezebel bankrolling the whole mystical magic show (Verses 19, 25-29) – the pagan god was powerless to overturn God's decree of drought through Elijah. You would think that would be enough to make Baal worship seem like a waste of time, but the Israelites were never ones to take a hint.
But God will be heard. And by the time Elijah and Ahab leave Mount Carmel, God has rained down fire, to be shortly followed by real rain, and the prophets of Baal (all 450 of them) are as dead as the false god they served (Verse 40). The heavenly fire that consumes Elijah's altar seems to wake the Israelites out of their sleep, and they finally fall on their faces before the Lord God (Verses 37-39).
But for our purposes, I want to zero in on a sad and telling moment, that I fear plays itself out over and over again in the theater of life. In Verse 21, Elijah confronts the Children of Israel with a question, "How long?" 
How long will you keep up this foolishness? How long will you go down this dark road? How long will you test, and try, and frustrate the overwhelming and undeniable grace of God with willful disobedience? How long will you take the world's empty and meaningless magic show over an actual relationship with the One True God? How long will you stubbornly deprive yourself of the rain that God wants to send?
Their response in that moment was nothing less than astounding. Verse 21 says that, "the people answered him not a word." So incredible, and yet, so relatable – it's neither the first time or the last time that the voice of conviction has been answered with the sound of crickets (I Samuel 15:23, II Kings 12:3, II Chronicles 20:23, Matthew 23:37, John 3:20, 4:15). But friends, God is holy. God is love. Conviction must be answered. His holiness demands it. His love compels it (Isaiah 1:18, 6:3, Ephesians 3:19, I Peter 1:16, I John 2:15, Revelation 3:20, 4:8).
So I say to you in love – when conviction comes, when confrontation pins you down, when that still, small voice pleads with you to turn back and tells you that you've gone far enough…answer – because it is enough, already. Satan loves indecision. He loves a lack of opinion on sin. All he needs is enough apathy to hold the door of your heart open, so another god can move in and try to set up shop alongside God's throne (Proverbs 4:23, John 8:44, I Peter 5:8).
So humor me. I know I can't control you, but at least let me sit in the front row of your life for a minute and shout, "Don't open the door!" It took fire and rain to turn the Children of Israel around. I'm hoping our turnarounds can be a little less dramatic and a little more lasting.
And now that I got that off my chest, I'm going back to bed. It's enough, already.
YOUR PRESCRIPTION
Don't open the door. Don't let anything else take God's rightful place in your heart. And if God is convicting you of something that has taken up residence in your life that shouldn't be there, let that conviction turn you in the right direction.