"Stolen waters are sweet, and bread eaten in secret is pleasant. But he knoweth not that the dead are there; and that her guests are in the depths of hell." – Proverbs 9:17-18
"Let no man say when he is tempted, I am tempted of God: for God cannot be tempted with evil, neither tempteth he any man: But every man is tempted, when he is drawn away of his own lust, and enticed." – James 1:13
---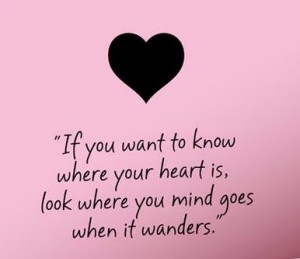 There's a sad irony in life. Our successes often rise upon the failures of others. In order for someone to win, someone else has to lose. It happened in our salvation. For us to live, Christ had to die (Isaiah 53:5,10,Romans 6:23). It is also true in learning. Our human nature seems to learn better from the sad stories of others than from the simple truths of God's Word.
Maybe that's why Solomon wove so many sad stories of the "adulterous woman" into the simple truths of Proverbs. She occupies a lot of real estate in Solomon's book of wisdom. Just off the top of my head, she is mentioned in Proverbs 5, 7, 8, 9, and 20 – nothing to sneeze at. And I think she points to another subject that we shouldn't sneeze at – the simple concept of flirting with fire. It runs rampant, even in some Christian circles. We don't like to talk about it, but we're forced to face it every time another Christian marriage is lost to adultery. We hate to admit it, but it's easy to feed your ego and fulfill unmet needs with the attention of the wrong person. The world will certainly understand, but it is not God's way.
You can tell yourself that flirting is harmless, but once you start looking in the wrong direction for affection, there are always tempters and temptresses who invite you to come just a little bit closer to the fire (Proverbs 6:13-14). They make the slippery slope of compromise look like a slide at the playground, but make no mistake, there's nothing but regret and heartache waiting at the bottom of that slide.
Please don't think I'm here to condemn. Outside of the grace of God, I would be the first to go down in flames (literally). I'm here to plead with you to understand the irony of Solomon. He writes from the wrong side, the tragic side of this issue. He was the man to whom God gave the greatest portion of wisdom (I Kings 3, 4:29-32), and yet he was the man who failed most miserably in this area (I Kings 11:3-4), and he had 300 wives and 700 concubines to prove it.
And this brings me to the most important point. You can know what God's Word says, and you can have all the wisdom in the world, but if God doesn't really have your heart, then your heart will be up for grabs to the flirts of this world (Psalm 119:11, Matthew 5:28, 7:15-17, 15:8, 23:27, Luke 16:15). Solomon didn't just end up with more women; he ended up with less God. The Bible clearly tells us that his wives turned his heart from the Lord. They certainly pulled him closer to the fire, persuading him to worship their gods. And eventually, the builder of God's temple was building temples for idols such as the Ammonite god, Molech (I Kings 11:6-7), and this deplorable idol worship would stay with Israel for generations to come (Jeremiah 32:34-35). And just as the fires of Molech killed countless innocent children, countless modern-day families are destroyed by affairs and immorality that started from tiny, unassuming sparks of flirtation. Don't go there.
Again, I'm only here to plead with you. Guard your heart (Proverbs 4:23). Guard the sanctity of marriage (Hebrews 13:4). Guard the morality and the purity of the Church. Guard your relationship with God and the other relationships that He has blessed you with. Satan is gunning for all of those things (I Peter 5:8).
If you are a wife, be the wife that your husband needs (Proverbs 31:10-12, Ephesians 5:21-22). If you are single, wait on God's man for you, in God's timing (Jeremiah 29:11). And by God's grace, be the beauty that rises from the ashes and the success that learns from the failure of others (Isaiah 61:3). And wherever you are, be the kind of gracious and godly woman that discourages flirting with fire.
---
YOUR PRESCRIPTION
Check your heart. Make sure that all of your affections are in the right place, and if your heart is wandering, confess it to God. Ask Him to help you to love Him more than anyone else, and the rest of your affections will fall back into line.