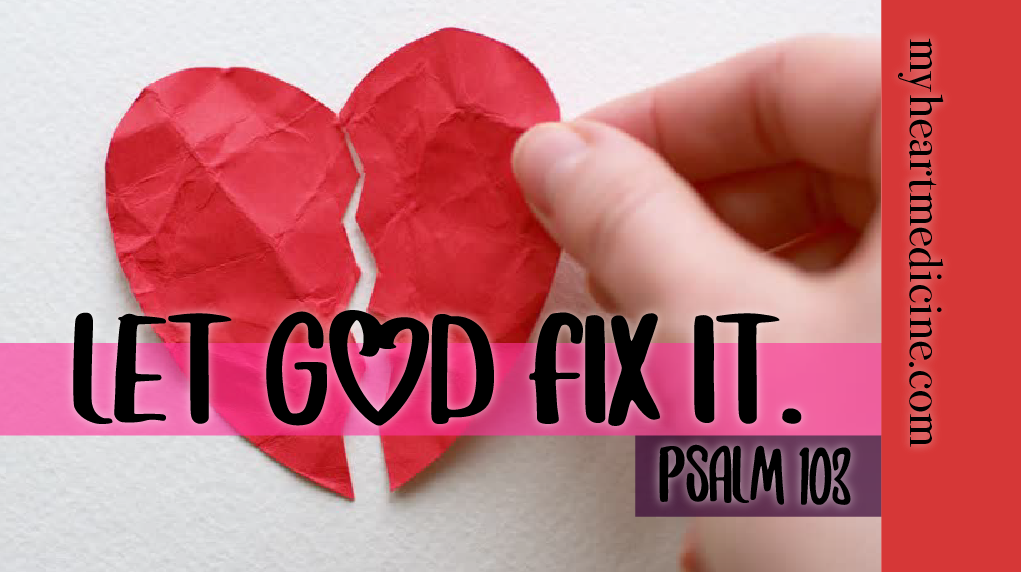 "And the Lord God called unto Adam, and said unto him, Where art thou? And he said, I heard thy voice in the garden, and I was afraid, because I was naked; and I hid myself." – Genesis 3:9-10
"Let the wicked forsake his way, and the unrighteous man his thoughts: and let him return unto the Lord, and he will have mercy upon him; and to our God, for he will abundantly pardon." – Isaiah 55:7
"Who is a God like unto thee, that pardoneth iniquity, and passeth by the transgression of the remnant of his heritage? he retaineth not his anger for ever, because he delighteth in mercy." – Micah 7:18
Scripture Reading: Genesis 3:6-24
I really don't like being the cautionary tale here, but I am the mess your mother told you about, and recently, I messed up our household finances. Sadly, it wasn't the dumbest thing I've ever done, but it was dumb enough that I didn't want anyone to know, and so, I scrambled. I gathered up my own best ideas and whatever other useless stuff I could carry, and I tried to repair the damage myself. I told myself I was being resourceful. I patted myself on the back for cleaning up my own mess. But the truth was, I didn't want to tell my husband (not because I have anything to fear, but because I hate the thought of failing him). I wanted to hide, fix it on my own, and move on like it never happened.
And then the mess got messier, and the Lord convicted my heart. It wasn't about the money. It was about me hiding, rather than seeking the help I needed. I immediately called my husband and laid the whole thing out before him – and he took it from me. He told me if I had come to him sooner, he could have fixed it sooner, but he said it all with grace, and he told me he loved me. And now that I think about it, I was a fool to hide from that love.
In Genesis 3, Adam and Eve have gone into hiding. Their dental records are imprinted on a piece of forbidden fruit, and there's no denying the bites that were taken out of it. And the Accuser, that old serpent, is standing by (he's not crawling on his belly, yet) waiting to show God the evidence of his victory over the inferior man (Psalm 8, Luke 22:31, Revelation 12:10).
When God called to Adam, He knew exactly where he was and what he had done. The choice to hide from Him or to seek Him is always ours to make.
And Jesus was there. Part of the Divine "Us", He was present at creation and at the fall (Genesis 1:26-27, 3:8, 22, John 1:1-5, 8:58, Luke 10:18-19, Revelation 1:5-8, 4:8).
Did Jesus personally walk them out of the garden, past the cherubims and their flaming swords? Did He reassure them – as He shed the first blood that would ever stain the earth and made coats to cover their shame – "Trust me. I'm the only One Who can make this right – but I promise I will. My Father and I have a plan."
I always saw the eviction from Eden as a moment of punishment, but it was actually an act of divine preservation. Had they eaten from the Tree of Life, man's sin state and his eternal fate would have been sealed – and God would not have it (Genesis 3:22-24). Rather than let man die, God would die Himself and then conquer death (John 3:16, I Corinthians 15:22, 55) – amazing grace.
How can we hide from that kind of love? How can we insist on isolation and a break in relationship with the God that we so desperately need? How can we settle for a false, fig-leaf sense of security, while simultaneously leaving ourselves completely exposed to the wiles of the devil? God delights in mercy (Psalm 103, Micah 7:18). He is gracious to forgive, and He is the only One capable of cleaning up our messes.
O my friend, stop hiding and start seeking – seek forgiveness, true transformation, and restoration (II Chronicles 7:14, 16:9a, Isaiah 1:18, 55:6-7, Romans 12:1-2). Sign up for the total package – the dangerous prayers of surrender, the "search me, O God" mentality, the emptying of your pockets and putting everything on the table, not knowing what He may hand back to you and what He might choose to replace (Psalm 9:10, Daniel 9:3, Matthew 7:7-8).
In God's economy, you cannot hide and seek. It's one or the other, and only you can choose which you will do. There is grace and mercy and love and forgiveness for the finding, but finding always begins with seeking.
YOUR PRESCRIPTION
Stop hiding and quietly trying to clean up your own mess. Give that mess to God. Let Him have every last ugly, little detail, because He can bring something beautiful out of your burden.