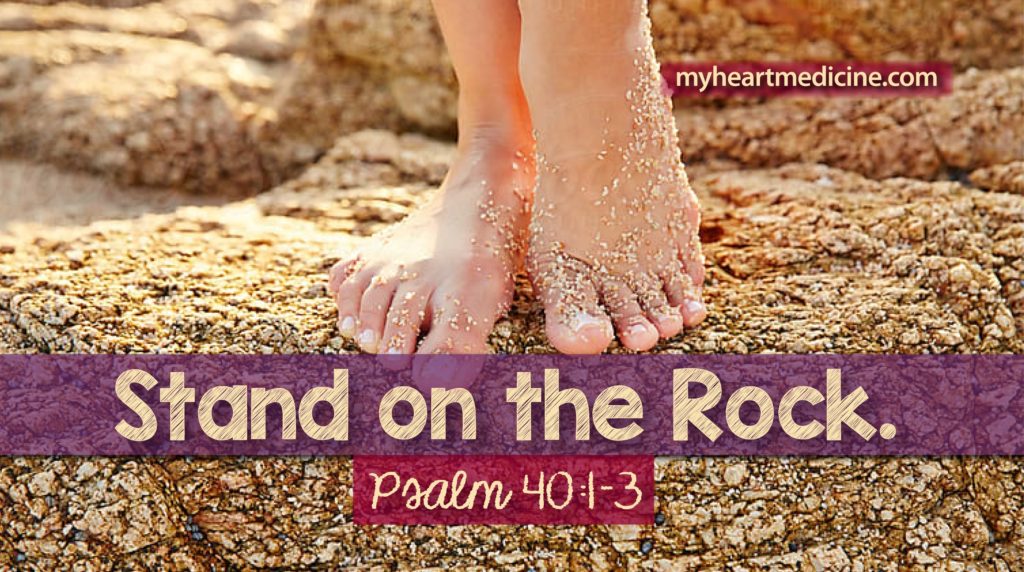 "For they all made us afraid, saying, Their hands shall be weakened from the work, that it be not done. Now therefore, O God, strengthen my hands." – Nehemiah 6:9
"So the wall was finished in the twenty and fifth day of the month Elul, in fifty and two days. And it came to pass, that when all our enemies heard thereof, and all the heathen that were about us saw these things, they were much cast down in their own eyes: for they perceived that this work was wrought of our God." – Nehemiah 6:15-16
"Be of good courage, and he shall strengthen your heart, all ye that hope in the Lord." – Psalm 31:24
Richard is an over-sized rubber chicken. My dear sister won him at a carnival game, named him "Richard", and then lovingly bestowed him on my seven-year old, Joey. Of course, Joey was elated, and my sister gave me the kind of playful smirk that told me she knew just how thrilled I was to have Richard on board. Awkwardly long and just plain ugly, Richard is the cherry on top of the endless pile of clutter that is Joey's room. And Joey has developed such an affection for him, that Richard will occasionally clutter other rooms, the backseat of my car, and the kitchen table as well.
My sister is loving every minute of it, and I've resigned myself to the fact that Richard isn't going away anytime soon.
In Nehemiah 4, Jerusalem's newly-appointed governor is facing violent opposition, and it isn't going away anytime soon. After a divine appointment with the King of Persia (Nehemiah 2), Nehemiah has returned to the broken-down city of Jerusalem with God-given timber, title, and tenacity. His first mission: to rebuild the wall surrounding Jerusalem. It is a matter of national pride and, more urgently, national security (Nehemiah 2:10, 18-20).
But of course, naysayers abound. The Samaritan governor, Sanballat, and his Ammonite henchman, Tobiah, enjoy seeing Jerusalem vulnerable, defenseless, and beaten down, and they intend to keep it that way (Nehemiah 4:1-3). While Nehemiah sets to work, they try to set him up – over and over again. They rally the Jews' enemies on every side, threatening to attack the builders (Verses 7-8). They use the Jewish nobles (who they had in their back pocket) to try to destroy the work from the inside (Nehemiah 3:5, 6:17-18). And when the wall nears completion, they attempt to lure Nehemiah away to an ambush point on the outskirts of the city. They even threaten to write slanderous letters to the King of Persia, naming Nehemiah as a traitor (Nehemiah 6:1-8).
Despite their constant bullying, Nehemiah will not be moved (Psalm 18:29, 27, 40:2, 55:22, 121:3). He is standing on God's promises (I Thessalonians 5:24). God had already turned a king's heart in his favor (Nehemiah 2, Proverbs 21:1), provided all the materials needed to repair the walls, and protected him all the way from Shushan to Jerusalem. These hope-wreckers never get a foot in the door with Nehemiah, and within 52 days, there's nothing left to do but install the gates. The wall is completely rebuilt (Nehemiah 6:15-16).
Although Nehemiah seemed outnumbered and the assault was constant, Nehemiah wielded the weapon of prayer to fend off those would-be hope-wreckers. He had prayed his way into this, and he would pray his way through it. As a result, Nehemiah displayed the kind of godly discernment that is only cultivated in a proactive prayer life (Psalm 116:1, Jeremiah 29:11-13, James 1:5, 5:16b). After months of prayer, he knew exactly how and when to petition the king. In Jerusalem, he turned words of fear and discouragement into intelligence and armed the builders (Nehemiah 4:12-13). And when Sanballat and Tobiah repeatedly requested a meeting with him, he knew better than to leave the wall for a face-to-face with these two hope-wreckers (Nehemiah 6:2, 12).
All too aware of the danger all around them, Nehemiah and the builders each worked with a sword at their side (Nehemiah 4:18). And if your hope is under constant attack, I would encourage you to do the same. When hope-wreckers come calling, when they try to beat you down where you stand with words of discouragement, when they try to lure you away from all that God has commanded you to build, when doubt and fear harass you night and day, keep building with your Sword (the Word of God) at your side (Psalm 119:81,114-116,147, 130:5, Joshua 1:8-9).
Stand on the promises. Fight the good fight of faith. And build your house on the Rock. Our God is awesome and able and faithful. Build your hope on nothing less.
YOUR PRESCRIPTION
If you are waiting on God and praying His promises for your situation, keep going! Don't let anyone distract you, discourage you, or derail you. God is faithful. Hold on to your hope.