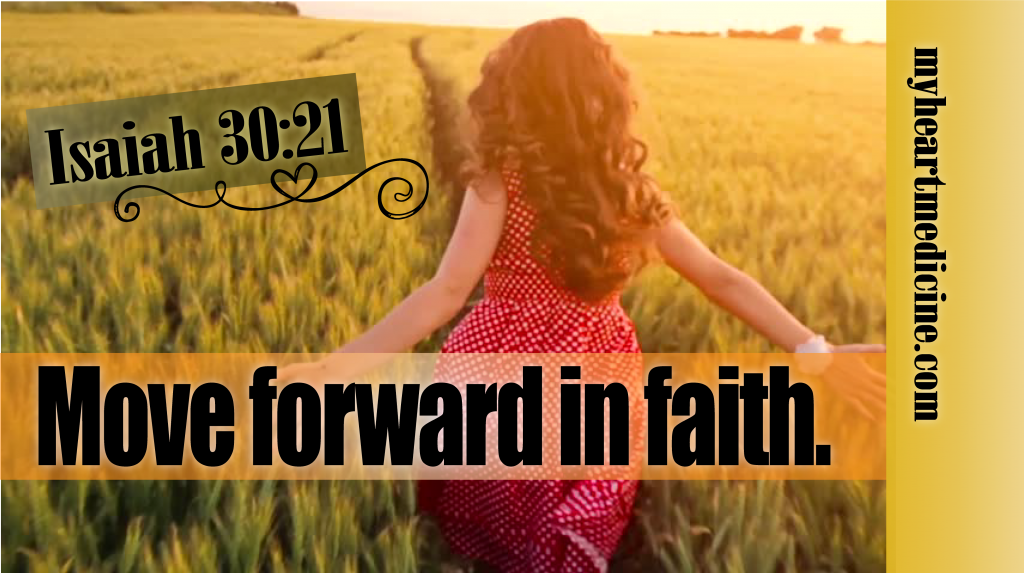 "And Jonathan said to the young man that bare his armour, Come, and let us go over unto the garrison of these uncircumcised: it may be that the Lord will work for us: for there is no restraint to the Lord to save by many or by few." – I Samuel 14:6
"Fear not, little flock; for it is your Father's good pleasure to give you the kingdom." – Luke 12:32
"Let us therefore come boldly unto the throne of grace, that we may obtain mercy, and find grace to help in time of need." – Hebrews 4:16
Scripture Reading: I Samuel 14:1-23
It's been a year of firsts. If you were in my kitchen with me, I'd pour you a cup of coffee and tell you all about it. This imperfect woman has been tested, tried, stretched, and strained, and I've never felt better. Not because I've gotten everything right (believe me, I've gotten most of it wrong), but because I know God is working on me.
Some of my firsts were silly – but not to me. To me they were significant, deeply personal blessings from my Heavenly Father, tailored to my greatest needs and designed to give me renewed confidence in HIS work. Ordinary days where an unexpected phone call, an unplanned visit, or a random message suddenly changed everything. Days where, if I had any idea what God was up to, I would have probably lost my mind anticipating my own unworthiness. And yet, one ordinary day after another, God did incredible things – around me and inside me. Know this – God cultivates extraordinary in the seemingly ordinary moments of life.
Jonathan had just such an ordinary day in I Samuel 14. Only a few years into his reign, his father, Saul, is a wishy-washy king at best, and Israel is again trapped in the cycle of oppression that haunted them throughout the days of the judges (Judges 2:10-20). Even with the king they so desperately wanted, the Israelites are miserable, reduced to living in caves and pits to hide from the massive, armed-to-the-teeth, Philistine army (I Samuel 13:5-7).
The Philistines were diabolical in their domination of Israel. By eliminating all of the Israelite blacksmiths, they cunningly disarmed the Israelite people and made money doing it. Farming tools and the means to sharpen them were only available through Philistine blacksmiths. Swords and spears weren't available at all. Only two men in all of Israel had a sword and spear – King Saul and his son, Jonathan – and one of them was afraid to use them (I Samuel 13:19-23).
And so, I Samuel 14 starts as another ordinary day of hiding and worrying and waiting for God to drop deliverance straight out of the sky – until Jonathan gets a crazy idea. He looks at a narrow pass near the Philistine camp – and sees an against-all-odds, no-sane-person-would-do-this, only-God-could-make-this-happen opportunity.
And get this – Jonathan moves on a maybe. His armor bearer (basically, his bodyguard and personal assistant) is game, and trusting God to move on their behalf, they take on an entire Philistine garrison, consisting of thousands of chariots and horsemen. In the initial clash, Jonathan and his sidekick kill twenty men in that narrow pass (I Samuel 14:13-14). God takes care of the rest of the Philistine camp, and the oppressed Israelites step out of hiding and engage in the battle (I Samuel 14:19-23).
If you need God to move in your situation today, take a few pointers from Jonathan:
Don't ask the doubters (ISamuel 14:1, 4-7).

When the Lord planted that crazy idea in Jonathan's heart, Jonathan didn't go around surveying everyone in the Israelite camp, and he specifically did not give Saul the opportunity to shoot down his plan. He only spoke with his armor bearer, probably because he already knew that brave soul was up for it. When God is working in your heart, make sure you only consort and kibitz with those who are allowing Him to work in their hearts as well (Psalm 1, Proverbs 22:24-25, 27:17, I Corinthians 15:33, Colossians 4:5).

Move on a maybe (I Samuel 14:6-10).

While Jonathan was moving, Saul was sitting with the priest, with no intention of moving until God gave him a written-in-stone promise of victory. The world says that "fortune" favors the bold, but the Bible tells us that

God

favors the bold. Jonathan had a spicy and inspired blend of crazy hope, a bigger-than-anything God, and risk tolerance. And life-changing miracles require it (Isaiah 50:10, 54:2-3, Ephesians 3:20, Hebrews 11). 

Embrace the odds (I Samuel 13:5).

God does His best work when the odds are at their worst. The more you have to work with, the less you need God. But charge in with empty hands and an open heart, and God will go before you and get the glory (Psalm 9:10, 20:7, 37:5, II Chronicles 16:9, 32:7, Jeremiah 17:5-7, 32:27, Matthew 19:26).
Today, I refuse to overthink anything. I have hope. I have a BIG GOD, and a whole lot of crazy ideas. And I'm ready to move on a maybe, because I know that I know that God is absolutely able.
YOUR PRESCRIPTION
Is there something God has laid on your heart? Stop sitting around waiting for an iron-clad, signed-and-sealed confirmation from above. Step out in faith. Move on a maybe. Pray your way through it, and see what God will do.