"I will go before thee, and make the crooked places straight: I will break in pieces the gates of brass, and cut in sunder the bars of iron: And I will give thee the treasures of darkness, and hidden riches of secret places, that thou mayest know that I, the Lord, which call thee by thy name, am the God of Israel." – Isaiah 45:2-3
"The king's heart is in the hand of the Lord, as the rivers of water: he turneth it whithersoever he will." – Proverbs 21:1
"And he changeth the times and the seasons: he removeth kings, and setteth up kings: he giveth wisdom unto the wise, and knowledge to them that know understanding…" – Daniel 2:21
Scripture Reading: II Chronicles 36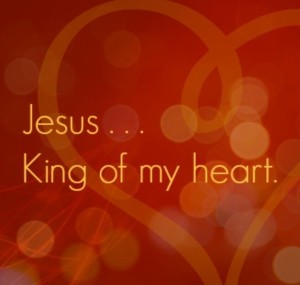 Just a few short days ago, I felt very cornered. My husband and I had to make some critical decisions, and although we had prayed and others were praying with us, the end result was not good. But then, that wasn't the end. Just as we were ready to take a huge loss, a phone call came. And then everything changed. There was no doubt in my mind that God had intervened. Someone's heart had been turned 180 degrees (in our favor), and I knew that it wasn't our doing – it was the Lord's.
In II Chronicles 36, we get a summary of the events sandwiched between the reigns of two very different kings. The Chapter starts after the death of Josiah, the boy-king (his reign started at the age of 8). Josiah was a breath of fresh air in the history of Judah. Chapters 34-35 recount his faithfulness to the ways of God. He abolished idol worship and repaired the temple. And when he found the long-lost Books of the Law (scriptures), Josiah read them to the people and led them in keeping their covenant with God.
But after Josiah's death, everything goes downhill. Rebellion returns, and with God's commandments ignored, the worst of prophecies come true at the hands of Nebuchadnezzar and the Babylonians (Jeremiah 25). Seventy years of captivity ensue, while Jerusalem lies in waste.
But I mentioned two kings that bookend this period. The second is not a Jewish king. He is a Persian king. Cyrus is at the top of his game. It is his first year as king (around 539 B.C.), and with the Babylonian Empire long-gone, he now rules the largest empire that the world has known to date. But Someone is more Sovereign than Cyrus. Another prophecy comes true (II Chronicles 36:22-23, Ezra 1:1-3, Isaiah 44:28), and Cyrus takes a complete departure from the foreign kings that Judah has known for the last seventy years. He sets the Jews free. They are free to return to Jerusalem, free to rebuild the city, and free to rebuild the house of the Lord. The rebuilding is even bank-rolled by Cyrus' treasury (Ezra 7:6).
This incredible turn of events is not man's doing. Cyrus himself notes in Ezra 1:2 that the Lord gave him both his kingdom and this historic assignment, and the Lord refers to Cyrus as His "anointed" in Isaiah 45:1.
The point? God is the King of Kings, the King of Hearts, and the Sovereign Lord of everything (Isaiah 54:15-17, Revelation 17:14, 19:16).
Once you wrap your head around it, there's immeasurable comfort in God's sovereignty. Sovereignty helps me sleep at night, because everything that seems impossible isn't (Psalm 121, Proverbs 3:24, Luke 1:37). Everything that seems out of control isn't (Proverbs 16:4, Colossians 1:17, Hebrews 4:13). Everything that seems beyond changing and beyond repair isn't (Isaiah 43:19, Jeremiah 32:27). It's all just another chapter in HIS story.
God raised up Nebuchadnezzar – and took him down (Daniel 4) – and God raised up Cyrus. Every event of the 70-year captivity was orchestrated by God for a purpose. Such are the days of our lives. God is always at work, always on the throne, and always right. Nothing happens outside of His permissive will, and everything serves a purpose in His hands (Romans 8:28).
If you're at the mercy of someone's hardened heart today, I'm here to tell you, that heart is not beyond the mercy of God. Know that it's not outside of His Sovereignty, and not beyond His awesome, heart-turning power. He holds the hearts of kings in His hand, and He holds your future in His hands as well. Stop fighting His plan and His timing. You may not get exactly what you want, but you will get God's perfect will, and that is far better. Take that hard heart (and yours) to the Lord in prayer, and let the King of Hearts have His way.
---
YOUR PRESCRIPTION
Thank God for everything – good and bad.  Acknowledge His sovereign power in your life, and ask Him to guide you on the path that He has for you – wherever it takes you.