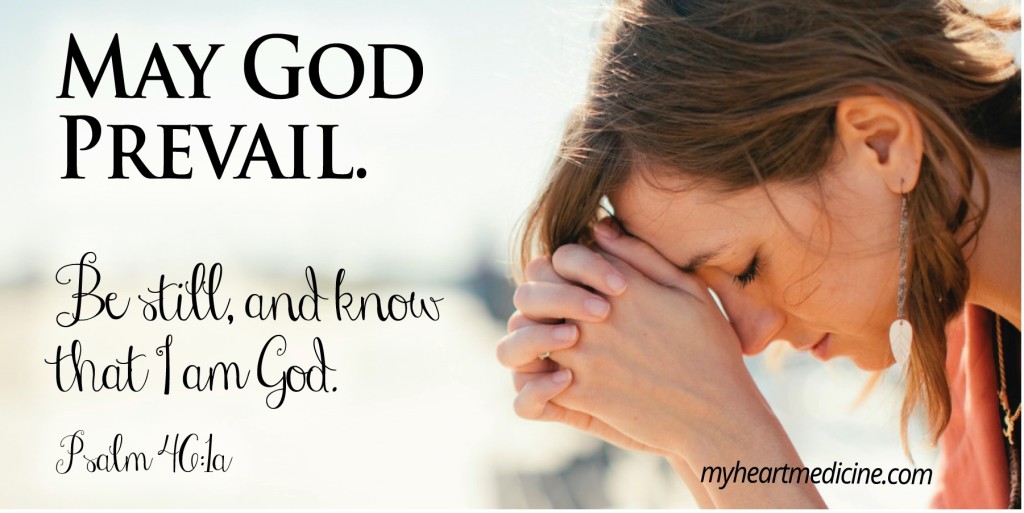 "And Jacob was left alone; and there wrestled a man with him until the breaking of the day. And when he saw that he prevailed not against him, he touched the hollow of his thigh; and the hollow of Jacob's thigh was out of joint, as he wrestled with him." – Genesis 23:24-25
"Be still, and know that I am God: I will be exalted among the heathen, I will be exalted in the earth." – Psalm 46:10
"Wherefore, my beloved, as ye have always obeyed, not as in my presence only, but now much more in my absence, work out your own salvation with fear and trembling. For it is God which worketh in you both to will and to do of his good pleasure." – Philippians 2:12-13
---
My schedule and my closet have a lot in common. Both end up jam-packed, despite my best attempts to sort, simplify, and space-save. Both have the potential to descend into chaos faster than you can say, "Maybe I should move this." And both are the perfect blend of my desperate need for control and my obvious inability to control anything.
In Genesis 32, Jacob is in the presence of angels, and he's still grasping for control. Fresh from his divine deliverance from his unsavory father-in-law Laban in Chapter 31, Jacob is gearing up for yet another awkward confrontation (this time, with his estranged brother Esau).
But before we get to Esau's arrival, let me tell you what Jacob has seen up to this point. In Genesis 31, God appeared to Jacob (Verse 3) and told him it was time to leave Laban behind and return home, promising to protect him along the way. God did just that, appearing to Laban in a dream and literally putting the fear of God in Him before he caught up to Jacob (Verse 24).
As Laban goes home empty-handed, Jacob is greeted by angels at the beginning of Chapter 32 (could there possibly be more proof that God is on Jacob's side?). And yet, this compulsive conniver whose name means "grabber" is desperately working to control the outcome of his next confrontation.
Jacob sends messengers. He offers gifts (Genesis 32:3-5). He sorts his wives and kids in order of importance to him (more awkwardness), and hedges his bets in every possible way (Genesis 32:22-23, 33:1-2). I imagine the angels looking at each other and saying, "Is this guy for real?"
And as for prayer – Jacob prays, but he ultimately spends way more time plotting, after the first round of messengers returns with reports that Esau has 400 men with him.
And then God steps in again. Divine promises and directional dreams weren't enough. Muzzling Laban wasn't enough. Actually meeting his angelic security detail face-to-face didn't deter Jacob. The "grabber" is still grasping at straws. So now, God grabs a hold of him, and the struggle in Jacob's heart materializes in the form of an actual, physical wrestling match between Jacob and God.
It's an amazing visual – and a telling one – because for a time, God lets Jacob win. He even tries to talk Jacob into letting go (the perfect picture of our free will meeting God's permissive will), but Jacob can't stop fighting for control. God patiently holds back His true power, until He finally maims Jacob, dislocating his hip, and leaving him with a lifelong reminder of his own fragility.
And the next morning, God pours out more grace on Jacob than he ever could have imagined (Psalm 37:23, Proverbs 16:7, 21:1, Isaiah 1:18, Romans 8:37, Ephesians 3:20). Jacob fears a massacre but finds a marshmallow (Verses 8-11), as he and Esau have a surprisingly sweet and tearful reunion (Genesis 33:4).
Why do we fight for control, when we know deep down that we're not equipped to control anything? Why do we wrestle with a God Who loves us so much that He puts up with our childish resistance and lets us win, even though we never deserve to win?
Jacob thought Esau was the enemy, but the enemy all along was his own stubborn will – his struggle to trust the outcome to God.
In the end, God gives the "grabber" a new name – "Israel". You'll find literal interpretations of the name, such as "he who wrestles" or "he struggles with God". But I love the more proverbial definition, because it speaks to the deep-down cry of my stubborn-but-striving heart – "may God prevail".
Is your hip hurting today? Mine's been bothering me for weeks. And so, my prayer for us is this. May we stop wrestling and start realizing that God is Who He says He Is (Exodus 3:14, Job 42:2, Hebrews 11:6). May we plot less and pray all the more (Proverbs 16:9, Romans 12:12, Ephesians 6:18, I Thessalonians 5:17). May we find that God has already won the battle (I Samuel 17:47), and there really is victory in being still (Psalm 46:1).
And in the end – when we finally stop fighting His perfect plan – may God prevail.
---
YOUR PRESCRIPTION
Admit defeat. Surrender your will to God, and ask Him to help you to trust Him for the outcome in your situation. His will and His way are worth the wait, so be still and let Him prevail.