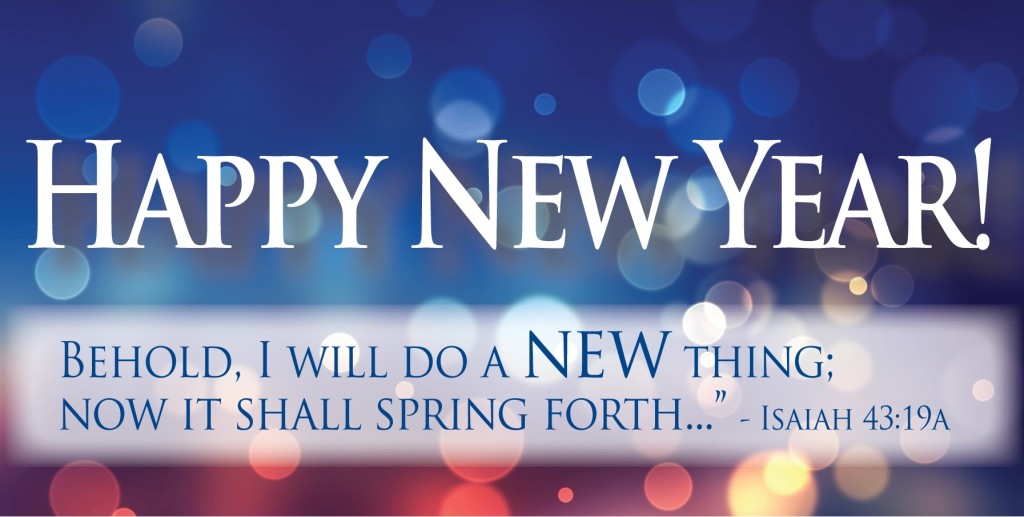 "One thing have I desired of the Lord, that will I seek after; that I may dwell in the house of the Lord all the days of my life, to behold the beauty of the Lord, and to enquire in His temple." – Psalm 27:4
"But seek ye first the kingdom of God, and his righteousness; and all these things shall be added unto you." – Matthew 6:33
"Brethren, I count not myself to have apprehended: but this one thing I do, forgetting those things which are behind, and reaching forth unto those things which are before, I press toward the mark for the prize of the high calling of God in Christ Jesus." – Philippians 3:13-14
---
I feel like a handyman on steroids. I just want to fix everything in sight. It's New Year's Day, and I've got a lot on my mind. I've got resolutions I want to make and issues I want resolved, and frankly, I don't have the wisdom or the strength to turn any of those resolutions into reality.
If you're like me, you have a long list of improvements that you're longing to make in your heart, yourself, and your home. More than ever, I'm convinced that any progress we hope to make depends on one thing – our dependence on the Lord. In the early glow of the New Year, resolutions tend to take on a life of their own, but in truth, knowing God's will should be the central theme to every resolution we make.
Ponder with me a few common New Year's resolutions, in light of scripture:
Lose weight.

 – I think the Apostle Paul had a corner on this resolution, although the weights he referred to were sin, and a regrettable and unforgettable past (Philippians 3). Personally, I have both literal and metaphorical weight to lose, but time has taught me that I can't shed either without a steady diet of God's Word and prayer (Job 23:12, Psalm 37:5, Proverbs 3:7-8, John 4:34). And while I'm forever tempted to place my trust in products and programs, I've resolved to seek His kingdom first (Psalm 118:8-9, Proverbs 3:26, 4:7,  Matthew 6:33) and trust Him with the rest of my resolutions.

Get organized.

– There's a false and fleeting peace that comes with having a stranglehold on your circumstances – be it through the perfect filing system, a meticulously-maintained home, or a routine that runs like clockwork. But in a fallen world, rain is bound to fall on even the most perfectly-planned parade, and only God has the complete control that we crave and the peace that we need (Psalm 37:23, Isaiah 26:3, Nahum 1:7, John 14:27). If you're forever controlled by your own control issues, I'm right there with you. But Martha could tell you that all the organization in the world can't give you peace, if you're missing out on the presence of Jesus (Luke 10:38-42).

Make better financial decisions.

– I'll give it to you straight. Every other financial decision pales in comparison to the financial proving of God recommended in Malachi 3. If we truly believe that every good thing we have comes from God (Proverbs 3:9-10, James 1:17), then we cannot fail to give a portion of every good thing (starting with money, but also including time, talents, and resources) back to Him. And the crazy thing is, God actually dares us to test Him and see how much blessing He'll provide in response to our obedience (Proverbs 11:24, Malachi 3:10, Luke 6:38). Your most important financial decision? Make sure that God is getting His due.

Spend more time with family.

– By all means, resolve to do this, but start with more time with your heavenly Father. Giving Him your attention first will make you more of a blessing to the rest of your family. And make sure that you are pointing your family to God (Deuteronomy 6:5-7). Take them to church. Pray with them, and center everything in your home around God and His Word (Joshua 24:15, Proverbs 14:1, 24:3, 31:28-30). Hands down, there is nothing your family needs more than God.
The Bible promises over and over that any success we hope to know hinges on knowing God (Deuteronomy 30:15-16, Joshua 1:8-9, John 10:10, 15:4, 16). He is the One Thing that all of my plans, projects, and improvements hinge on. He is the Rock in my resolutions, and He alone can do a new thing in my New Year (Isaiah 43:19) – and by His grace, I have 48 years of blessings to prove it.
Happy New Year.
---
YOUR PRESCRIPTION
Write your resolutions on your knees. Talk to God about the changes you want to make in the coming year, and ask Him to prompt your heart with the changes that He wants to make in you.