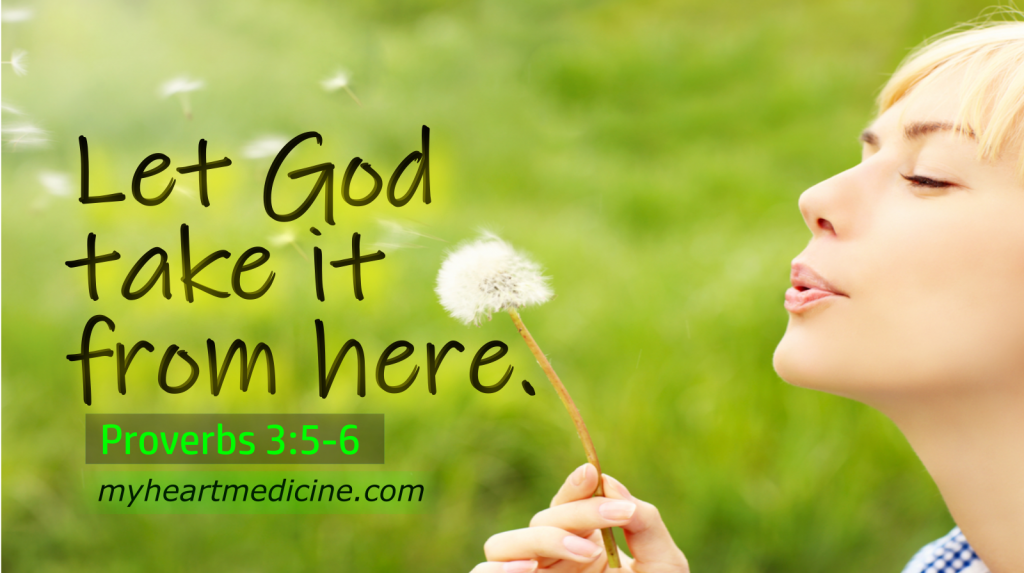 "And the Lord said unto Samuel, Hearken unto the voice of the people in all that they say unto thee: for they have not rejected thee, but they have rejected me, that I should not reign over them." – I Samuel 8:7
"And Samuel came no more to see Saul until the day of his death: nevertheless Samuel mourned for Saul: and the Lord repented that he had made Saul king over Israel." – I Samuel 15:35
"To every thing there is a season, and a time to every purpose under the heaven…" – Ecclesiastes 3:1
"Brethren, I count not myself to have apprehended: but this one thing I do, forgetting those things which are behind, and reaching forth unto those things which are before, I press toward the mark for the prize of the high calling of God in Christ Jesus." – Philippians 3:13-14
Scripture Reading: I Samuel 16:1-13
By God's grace, I'm a lot thinner than I was last year, and so is my closet. As somewhat of a fashion hoarder, I used to keep three wardrobes on hand – the one I can wear now, the one I hope to wear some great and glorious day, and the one that I'll need if I don't step away from the fridge and change my ways. But the Lord convicted me, because a lot of good clothes were just hanging around unused, when there was probably someone who could really use them. And, the only way to start making changes for the better, was to stop preparing for (and feeding) the worst. I needed to get over myself (something I still have to do in other areas), and move on to where I knew God wanted me to be.
In I Samuel 16, the Lord tells Samuel that it's time to get over the failures of Saul and move on to the next anointing (Verse 1). Samuel had done his best. Although he couldn't help but be insulted by Israel's demand for a king, he had obeyed God's instructions. And God had educated Samuel on a very important point – they weren't rejecting Samuel, they were rejecting God (I Samuel 8:7). And so, Samuel got over himself, got on with the anointing, and invested in Saul. And when Saul not only rejected the Lord, but was then rejected by the Lord, it broke Samuel's heart all over again. Samuel was larger than life, feared by the people, and used mightily by God (I Samuel 12:18, 23-25, 16:4), but he was devastated by the people he couldn't control and the hearts he couldn't change. Boy, have I been there.
But although Saul is finished, God is not nearly finished. And God's redemption plan will march on through the anointing of David. But don't miss this – after David's anointing, God sends Samuel home (I Samuel 16:13). The great prophet will reappear in I Samuel 19, where he briefly provides refuge for David and miraculously holds off Saul's men and then Saul, himself. But God did not intend for Samuel to hold David's hand forever, and He did not intend for anyone to wallow in Saul's demise. And unlike Saul, who went from obscurity to authority with no time to train (because of the impatience of the people), God would forge David in the fire of adversity for at least 12 years, preparing this plucky shepherd boy and giant-slayer to be the king "after God's own heart". 
It has taken me longer than I care to admit to learn some lessons, and I still struggle with certain truths all the time. But more and more, I'm convinced that one of the keys to growth in the Christian life is knowing when to move on – when it's no longer about us and our own understanding (Proverbs 3:5-6), but about the next step in God's plan. Because while the Christian life is absolutely about faithfulness, it is not about stagnation or wallowing or mourning (Isaiah 43:19, 54:1-5, 61:1-3, Hebrews 11). And it is never about what we can manage or understand on our own. 
Some things just need to be left in God's hands. There are things that we can't fix, that we're not meant to fix, where we're meant to go home and simply pray. God would make Himself a king, and through David, He would prepare the way to enter the world as Emmanuel, God With Us, the King of Kings. Samuel needed to be a part of that program, but the program was not his to control, and Saul was not his to redeem, and the end was not his to understand.
I say to you and to me, get over yourself and get on to the next thing God has for you. You are part of the plan, but you don't own it, and you don't get to know all of it, and you won't make all of it happen – because ultimately, the power and the plan and all the glory it will bring belongs to God (Hebrews 12:1-2, Revelation 5:5, 21:5).
God is over it all. God is on the throne. And that's really all we need to know.
YOUR PRESCRIPTION
Ask God what He wants you to do next. Be prepared to have a few things lovingly pulled out of your hands, but know that He is good, He is over it all, and He will help you to move on.