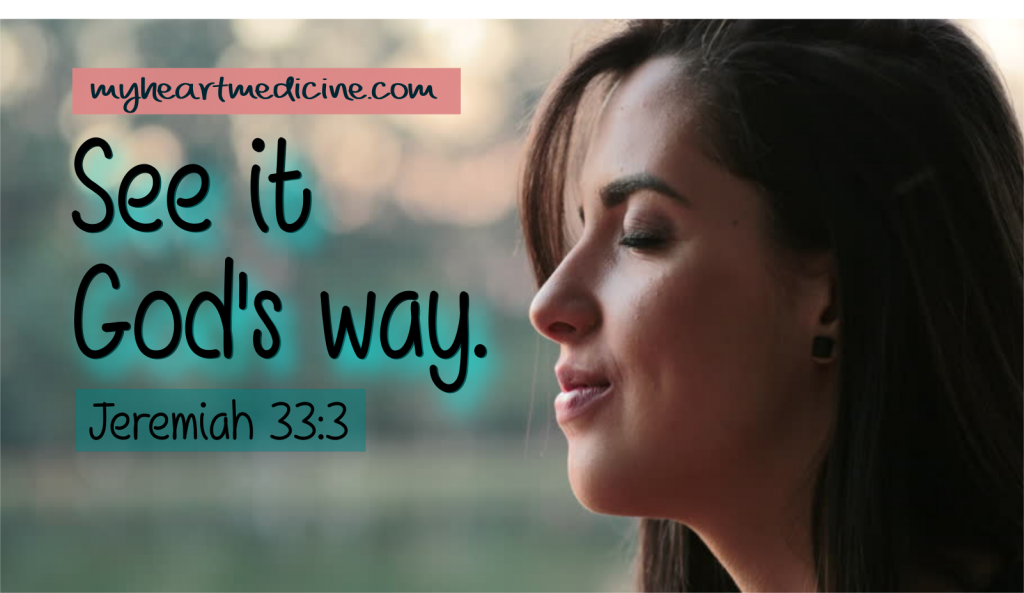 "And Caleb stilled the people before Moses, and said, Let us go up at once, and possess it; for we are well able to overcome it. But the men that went up with him said, We be not able to go up against the people; for they are stronger than we…And there we saw the giants, the sons of Anak, which come of the giants: and we were in our own sight as grasshoppers, and so we were in their sight." – Numbers 13:30, 31 & 33
"Fear thou not; for I am with thee: be not dismayed; for I am thy God: I will strengthen thee; yea, I will help thee; yea, I will uphold thee with the right hand of my righteousness." – Isaiah 41:10
"But without faith it is impossible to please him: for he that cometh to God must believe that he is, and that he is a rewarder of them that diligently seek him." – Hebrews 11:6
Joey is vertically-challenged. Since neither my husband nor I are particularly high on the height chart, Joey's height is somewhat below average. And yet, in his mind's eye, Joey is a giant. More than once, he has insisted that he is taller than other kids his age – even though they clearly tower over him. There's no reasoning with him on this (believe me, I've tried). Joey chooses to believe that he is big, and therefore, in his own little world (a world of crazy, I might add), it shall be so.
In Numbers 13, two men choose to believe that God is big – bigger than giants, bigger than walled cities, bigger than the collective insecurities of an entire fear-filled nation. God's assignment is clear – one man from each tribe, 40 days, check out the land, check out the people and their cities, be brave, and bring back fruit (Verses 2, 17-20). But although the men have been asked to draw their own conclusions and report back, the fact is that they already have a crystal-clear promise from God (Genesis 12:7, 13:15, Exodus 6:8). He has already given Israel the land, and this venture is really a test of faith, disguised as a research project. And the test question is this – will they focus on the land of the promise or God's promise of the land?
Caleb and Joshua are full of faith (Numbers 13:30, 14:6-9) but the people choose to believe the other ten spies (Numbers 13:31-33, 14:1-4, 10). Israel fails the test, and the result is a 40-year wilderness sentence for the nation, an immediate death sentence for the ten spies (Numbers 14:36-37) and a wilderness death for their age-40-and-over followers (Numbers 14:20-24, 30-34).
Don't miss this, because it is key to any test of faith – ALL of the spies became self-fulfilling prophecies. Joshua and Caleb would be heirs to the promise, mighty men of God who outlived their contemporaries and conquered what others labeled impossible. And as for the ten? Their names faded along with their futures. They picked pessimism, and none of them would ever set foot in the land of promise.
Here's what kills me about those ten spies – they survived 40 days in the land without incident, and yet reported that the land was a deathtrap. And they held the fruit of the promise in their very hands, and yet claimed that God could not keep His promise (Numbers 23:19, Matthew 6:25-33, Philippians 4:19). How often do we do the same – labeling what we have just survived as unsurvivable, and claiming that we have nothing while God gives us everything we need and more?
Oh the nerve we have – to doubt the God Who created the universe, parted the Red Sea, calmed the storm, and rose from the grave. We all receive from His hand every day, and regardless of how much faith you have or have not cultivated, your very life draws on His grace right now (Deuteronomy 7:9, Psalm 86:15, Lamentations 3:22-25, II Timothy 2:13). But your faith determines where you stand between surviving and thriving. Your faith is the difference between "getting by" in the wilderness and going forward into God's plan for you.
I understand that the future is unclear, but you have a Bible full of crystal-clear promises. And this is your chance. This is your chance to be faithful and not fearful – to move a mountain with a mustard seed (Joshua 1:6-9, Isaiah 43:18-19, Matthew 17:20, 21:21, Philippians 3:12-14) . 
Don't settle for the safety of the wilderness. It is a false peace, and better things lie ahead. YOU, my friend, are surveying your own personal promised land, and God is waiting on your report. He knows what He wants to do, and He is more than able to bring it to pass. The question is – do you have the vision to see it through? Will you choose to wander aimlessly in familiar surroundings, or will you follow Him into the promise and possibility of the unknown?
You can live on what you see, or you can live on what you know. But you can only pick one. My advice to you – pick the promise and choose to believe the Promise-Giver. He is able.
YOUR PRESCRIPTION
What promise are you doubting? Where are you more focused on your fear than the greatness of our God? Choose to believe, and ask Him to help you take hold of His promises.