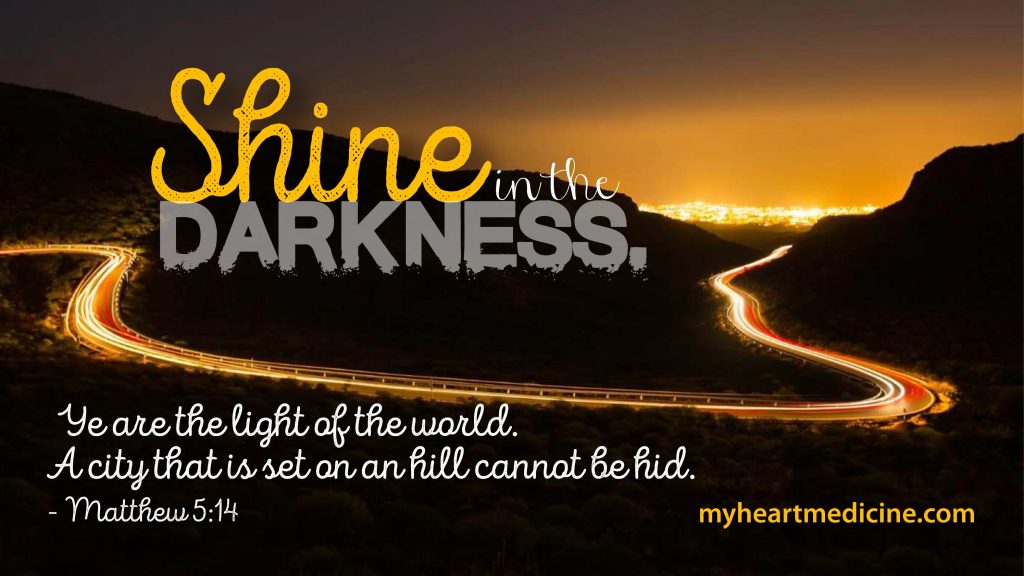 "For if thou altogether holdest thy peace at this time, then shall there enlargement and deliverance arise to the Jews from another place; but thou and thy father's house shall be destroyed: and who knoweth whether thou art come to the kingdom for such a time as this?" – Esther 4:14
"If it be so, our God whom we serve is able to deliver us from the burning fiery furnace, and he will deliver us out of thine hand, O king. But if not, be it known unto thee, O king, that we will not serve thy gods, nor worship the golden image which thou hast set up." – Daniel 3:17-18
"The kings of the earth stood up, and the rulers were gathered together against the Lord, and against his Christ. For of a truth against thy holy child Jesus, whom thou hast anointed, both Herod, and Pontius Pilate, with the Gentiles, and the people of Israel, were gathered together, For to do whatsoever thy hand and thy counsel determined before to be done. And now, Lord, behold their threatenings: and grant unto thy servants, that with all boldness they may speak thy word." – Acts 4:26-29
I'm a little fired up this morning, and it feels good. Like many people, I've spent too many hours worrying about things that are way above my pay grade and too little time working with what God has given me. And while the crisis is very real for some (and I don't mean to diminish their pain in any way), for the majority of us, it is a news-fueled, isolation-grown monster under the bed, living on daily briefings, fatalistic fear, and the shock of life upended.
But today, something feels different. I don't know if I can see the light at the end of the tunnel yet, but the sovereign fingerprints of the Unseen Hand are becoming more and more detectable every day. 
In Acts 4, the apostles and the exponentially-growing church get a sudden hold on sovereignty. I say sudden, because as recently as Acts 1:6, they were still asking Jesus when He would establish an earthly kingdom. But all that changed in Acts 2. The Holy Spirit came as promised, and with Him came an understanding that the stakes were so much bigger than they had imagined. It wasn't just about saving the Jews. It was about saving all mankind. And it wasn't just about here and now, it was about eternity.
In Acts 3, Peter and John are the first to step out. Having been holed up in the upper room since Jesus' ascension to heaven, they now rise up, and go to the place where they are least welcome – the Temple (Acts 1:12-14, 2:1). You see, the Temple was still the headquarters of Caiaphas and Company – the very Jewish leaders who had crucified Christ (Matthew 26:3-4, John 18:14). And now, Peter and John will heal a lame man and give the credit to the Christ they could not kill (Matthew 28:6, Acts 4:10) – all in the midst of adding at least 8,000 new believers to the only Kingdom that matters (Acts 2:41, 4:4). 
The chief priests fall back on their usual tactic – a mock trial (Acts 4:5-7). And Peter takes the stand, and takes a stand for the Risen Savior and the Sovereignty of God (Acts 4:8-21) – proving that the chief priests aren't in charge of anything. By the time he's finished, the so-called leaders realize that this public display is only working against them, and they hustle Peter and John out of the Temple with a stern warning to cease and desist (Acts 4:13-21).
As Peter and John return to the body of believers (a church family without a church home), their corporate prayer reveals a new understanding and an acceptance of their new normal (Acts 4:24-31). I'm drawn to verses 28 and 29. Because the former defines the reality, and the latter defines the response. Verse 28 acknowledges that, in a way that we accept more than understand, everything that happened to Jesus was part and parcel of God's ultimate salvation plan. And Verse 29 is a request for a right response to the evil God allows – the boldness to proclaim the gospel through it all.
As Christians in America are faced with decisions we never thought we'd have to make, God is calling us to be strong (Joshua 1:9, I Corinthians 16:13, Ephesians 6:10). A few reminders:
This isn't about taking back the kingdoms of this world. It's about building the Kingdom of God.

(Matthew 6:19-21, 33, 13:43, John 18:36, Colossians 1:12-14, Revelation 12:10)

The people who think they're in charge aren't really in charge.

(Proverbs 21:1, Isaiah 46:10, Romans 9:15-16, 22-23)

The darker the times, the more important it is that we shine.

(Isaiah 60:1, Matthew 5:16, John 8:12, Philippians 2:15-16)
Dear friend, we are not lost. We are not defeated. We are poised to rise and shine. We are ankle-deep in the territory that God uses to bring revival, to build HIS kingdom, and to perfect His saints for earth-shaking, life-changing ministry. Make it count.
Shake off the apathy. Fight off the fear. This is a call to all of the sleepy saints out there. Feed that tiny flame of faith inside of you – and rise and shine.
YOUR PRESCRIPTION
Let God lead you. Ask Him to show you how you can best honor and glorify Him in the days ahead. The world around you needs your light.