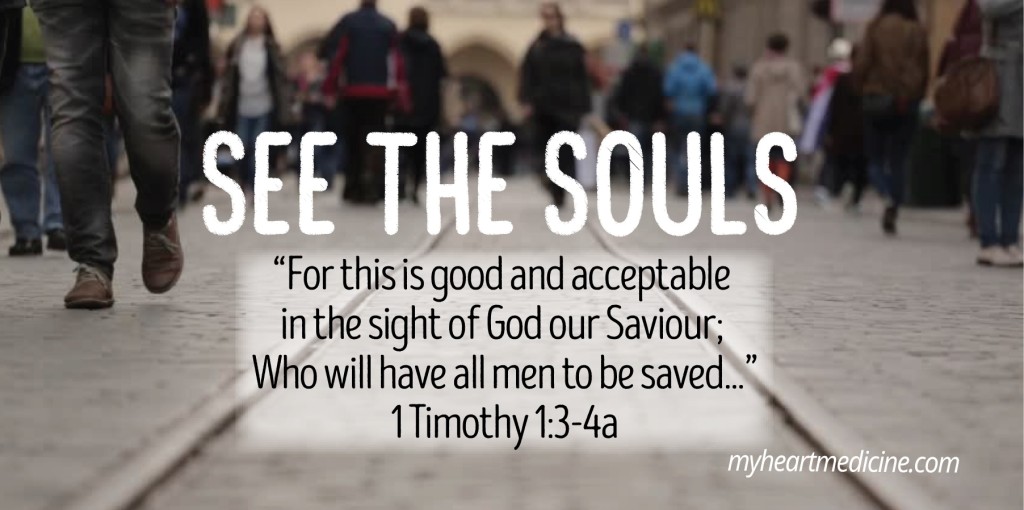 "Fret not thyself because of evildoers, neither be thou envious against the workers of iniquity…Delight thyself also in the Lord: and he shall give thee the desires of thine heart." – Psalm 37:1, 4
"For we know him that hath said, Vengeance belongeth unto me, I will recompense, saith the Lord. And again, The Lord shall judge his people. It is a fearful thing to fall into the hands of the living God." – Hebrews 10:30-31
"The Lord is not slack concerning his promise, as some men count slackness; but is longsuffering to us-ward, not willing that any should perish, but that all should come to repentance." – II Peter 3:9
---
I recently made a chocolate pie from scratch. It was a beautiful thing (I get a sugar rush just thinking about it). I was so pleased with myself, I was contemplating texting a picture of it to my mother. But pride led to my fall, and I proceeded to dump the entire pie face down on the kitchen floor before anyone had so much as a bite.
Life is like that sometimes. Our chocolate pie-in-the-sky expectations turn into mud puddle realities that expose our worst heart conditions.
In Jonah 4, the prophet is still struggling with his notorious heart condition. Ninevah seems like a lost cause – and as far as Jonah is concerned they should stay that way (Jonah 1:1-3, 4:1-3). But God had masterfully turned Jonah into the perfect preacher for this God-forsaking city. And whether Jonah likes it or not, God's will will be done.
History tells us that the Ninevites worshipped Dagon, a pagan god often depicted with the upper-body of a man, protruding from the mouth of a fish. So here comes Jonah, fresh – actually, not so fresh – from three soul-searching days in the belly of a fish. His head is wrapped in seaweed. His hair and clothes are bleached dazzling white from marinating in the digestive juices of the great fish. And the locals have just watched him land on the beach in spectacular fashion, after being shot like a cannonball out of the great fish's mouth (Jonah 1:17, 2:5-10).
It's practically comical how God took his stubborn prophet and made him the fish-oiled extension of His longsuffering, "not willing that any should perish" love to the Ninevites (Romans 5:8, I Timothy 2:1-4, II Peter 3:9).
All of Ninevah repents. They take Jonah's message seriously, and they seriously change their ways (Jonah 3:5-10). God's will is accomplished, but Jonah is still all about Jonah. He has made himself judge and jury to the Ninevites, and his verdict leaves no room for mercy.
And so, Jonah has found a ringside seat outside the city, and he waits eagerly for God to come to the same conclusion that he has (Jonah 4:5). He waits for God to annihilate Ninevah.
After proving that Jonah has more sympathy for a dying plant than he does for dying souls (Jonah 4:6-10), God reveals His own heart to Jonah in Verse 11. Jonah sees a city that has besieged his people, but God sees the people of Ninevah as slaves to sin. God sees people who have been duped by the lies of the devil. He sees innocent little children and lost souls, and destruction is not inevitable. By God's grace, it is avoidable. For the Creator, destruction is always His last resort.
Take another look at your enemies. They may have hurt you in unspeakable ways, and if that is the case, dear friend, God cares about your pain. But make no mistake, He still cares about their souls (Numbers 14:18, Psalm 37, Romans 9:15, 12:19). Salvation is the goal. Destruction is the last resort. The most beautiful, and often, the most effective testimonies come from the souls that, by all human accounts, deserved the lightning bolt-level of destruction.
Maybe – in all the pain – God wants to turn you into the perfect preacher to reach a certain lost soul. God may want to use your enemy to save others, and He may want to use you to save your enemy. And if their destruction comes, know that it was not a decision that God came to lightly, and it grieved Him to use that last resort.
I wrote these words in my personal Bible study not long ago. I needed them, and maybe you do, too:
"I need to see people as "lost", rather than being offended by them. I need to care more about their spiritual condition than I care about my pride. I need to spend more time praying and less time judging."
I need to remember my own need for God – and recognize theirs (Matthew 5:44-48, Romans 10:12-14, Ephesians 2:3-5). I need the longsuffering love of God (Galatians 5:22-23).
I need to see souls.
---
YOUR PRESCRIPTION
Ask God to help you to see lost souls rather than lost causes. Pray for your enemies, and ask God to give you His heart for them. Remember, salvation is the goal, and destruction is the last resort.