"Then the king said unto me, For what dost thou make request? So I prayed to the God of heaven." – Nehemiah 2:4
"Yet the Lord will command his lovingkindness in the day time, and in the night his song shall be with me, and my prayer unto the God of my life." – Psalm 42:8
"Be careful for nothing; but in every thing by prayer and supplication with thanksgiving let your requests be made known unto God. And the peace of God, which passeth all understanding, shall keep your hearts and minds through Christ Jesus." – Philippians 4:6-7
Scripture Reading: Nehemiah 2:1-8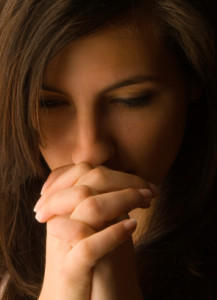 I had one of those mornings where everything seemed out of whack and nothing went the way it was supposed to. When our external circumstances are out of line, they quickly reveal any internal lack of alignment, and I have to admit, as my morning spun out of control, so did my attitude. I soon came to the realization that my head and my heart needed to get back in alignment with God.
Nehemiah, on the other hand, was completely in alignment with God – inside and out. He loved God, and although he was the loyal cupbearer to the Persian king, his heart was with the people of God back in Jerusalem. He had heard that Jerusalem was in ruins (Nehemiah 1:3-4). The walls were destroyed, and the remnant that was left behind after the Babylonian invasion, some 70 years before, was defenseless and devastated.
But for Nehemiah, prayer was a reflex. His immediate response was to fast and pray – not just for a few minutes, or even a few hours, but for a matter of months. There is a span of about four months between the month of Chisleu mentioned in Nehemiah 1:1 and the month of Nisan noted in Nehemiah 2:1. During that span, Nehemiah prayed without ceasing. He prayed for forgiveness for himself and his people. He prayed the promises of God, and he prayed for favor in the sight of the king (Nehemiah 1:5-6).
Nehemiah's prayer instincts are well exercised by the time he has his long-awaited conversation with the king in Chapter 2. And so, with no time to even think about it, his prayer reflex kicks in once again. When the king inquires about Nehemiah's obvious distress (Verses 2-3), Nehemiah has the knee-jerk response that often eludes even the most well-meaning Christians (Verse 4), "So I prayed to the God of heaven." And as He still promises us today, God honors Nehemiah's prayer, granting him the king's favor and everything else that the journey to Jerusalem required (Verse 8).
While Nehemiah was praying about really big stuff like a city in ruins and people in peril, his example applies to the big, obvious problems in our lives, as well as the hidden heart problems we struggle with on a daily basis. My hope is this. For every challenge, big or small, I want my spontaneous, reflexive reaction to be, "So I prayed to the God of heaven." I was worried about something, so I prayed to the God of heaven (Philippians 4:6-7, I Peter 5:6-7). Somebody upset me, so I prayed to the God of heaven (Psalm 6:2). I wasn't sure what to do, so I prayed to the God of heaven (Psalm 32:8, Proverbs 3:5-6, James 1:5). My thoughts started to go in the wrong direction, so I prayed to the God of heaven (Psalm 51:6, Jeremiah 17:9).
It's simple. When I go it alone, I end up trying to force everything to line up with my will. When I go to God in prayer, I align myself with His will and leave the outcomes to Him. I have learned that only one thing moves my hard heart, and my even harder head, back into line. That one thing is prayer.
As you move through your day, strengthen your prayer reflex every chance you get. Fight the inner reflexes of complaining, criticizing, worrying, and wanting with spontaneous prayer (Matthew 26:41, Philippians 4:8, Colossians 3:2, 4:2). Pray for forgiveness, pray the promises of God, and pray for His will, His guidance, and His favor in everything that concerns you (Psalm 5:12, 106:4).
I had a rough morning today, so I prayed to the God of heaven. I couldn't stop complaining about my rough morning, so I prayed to the God of heaven. And though I didn't deserve His help, God was faithful, and He kept His promise to give me peace in the midst of it all (Isaiah 26:3). And so, I prayed and praised the God of heaven (Hebrews 13:15).
---
YOUR PRESCRIPTION
Pray that prayer will become your strongest reflex. Ask God to bring you to the place where you bring everything to His throne – all day, every day.