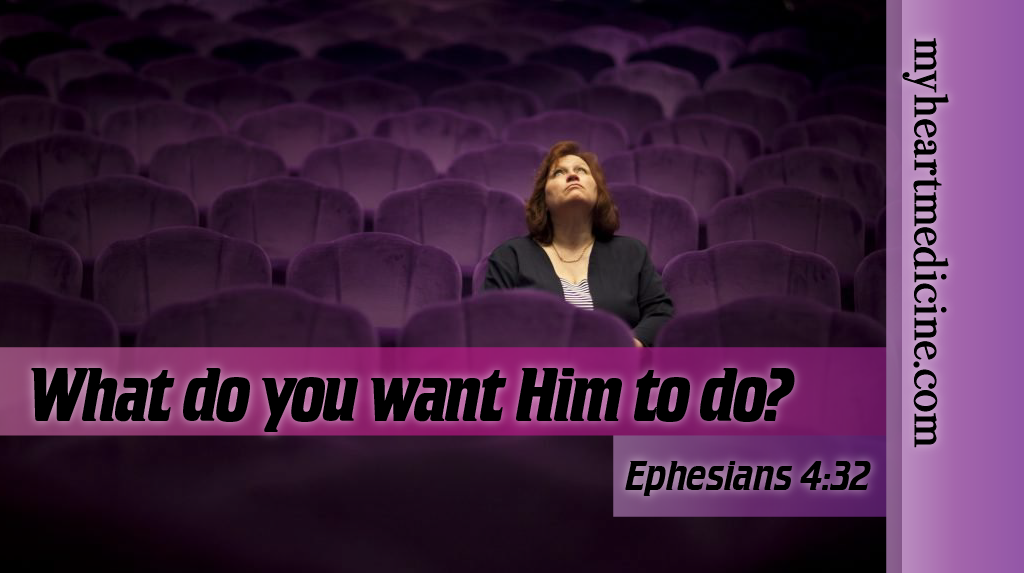 "And God saw their works, that they turned from their evil way; and God repented of the evil, that he had said that he would do unto them; and he did it not." – Jonah 3:10
"Ye have heard that it hath been said, Thou shalt love thy neighbour, and hate thine enemy. But I say unto you, Love your enemies, bless them that curse you, do good to them that hate you, and pray for them which despitefully use you, and persecute you." – Matthew 5:43-44
"Dearly beloved, avenge not yourselves, but rather give place unto wrath: for it is written, Vengeance is mine; I will repay, saith the Lord. Therefore if thine enemy hunger, feed him; if he thirst, give him drink: for in so doing thou shalt heap coals of fire on his head. Be not overcome of evil, but overcome evil with good." – Romans 12:19-21
Life with Joey is never dull. A few weeks ago, in a fit of silliness, he took a suction cup and planted it smack dab in the middle of his forehead. He thought he was hysterical, until he realized he couldn't pull it off, and when I finally helped him dislodge it, Joey had a perfect, circular bruise right between the eyes. Suddenly, Joey didn't think it was so funny, as it dawned on him that he would have to go to church and school sporting this unfortunate, self-inflicted mark (it took at least a good week to go away). Joey learned that things don't always work out as expected.
Ironically, in Jonah 4, the prophet's problem is that things are working out exactly as he expected – and he's not a bit happy about it. While God's heart is set on redemption, Jonah's heart is set on vengeance, and I don't have to tell you which will win (Verses 1-2). When God told Jonah to go after the souls of the wicked city of Ninevah, Jonah ran as far as he could, until a sudden storm forced him to abandon ship on his way to Tarshish. After three days of deep-sea detention in the belly of a great fish, Jonah grudgingly took God's message of repentance to Ninevah, but as soon as the job was done, Jonah took his front row seat.
Leaving the city, Jonah camps on its east side, and he waits (Verse 5). He knows God is pleading with the people of Ninevah, but Jonah is hoping that their wickedness will get the best of them, and God will have no choice but to destroy them. Clearly, Jonah is rooting for a full-blown, fire-and-brimstone, Sodom-and-Gomorrah-style takedown. He's positioned himself just close enough to enjoy the show, but far enough away to not be pelted with debris. And if there are no fireworks, Jonah is prepared to launch into a full-scale temper tantrum (Verses 3-4, 8-9).
And because God is merciful, He supplies shade for the fuming prophet, in the form of a plant (Verses 6-7). And as Jonah rages on, God sends a worm that eats the plant at its roots, destroying it. Hmmm…who could the worm be…gnawing at the mercy of God, ruining the sweet shade of God's grace for themselves, as well as anyone else? My only conclusion is this – I don't want it to be me.
Today, I want to talk to anyone who is sitting in the front row seat, claiming God's promise of vengeance and ignoring His command of forgiveness. Please hear me, friend. The victory is not in vengeance. The victory is in a heart transformed – both on your end of the equation and on the end of the one who wronged you (Isaiah 55:6-9, Micah 6:8, 7:18-19, John 3:16-17, Romans 12:2, I Timothy 2:3-4, II Peter 3:9).
That's why God commands us to pray for those who hurt, use, or persecute us (Matthew 5:44, Luke 6:27, 35). As Christians, we are called to be part of the restoration team – not part of the demolition team. Don't get me wrong, we need to resist the devil, flee evil, and be separate. But all of those things need to be accompanied with fervent prayer for the ones left behind. Our hope is that God will get a hold of them like He got a hold of Paul, or should I say "Saul", the chief of sinners, on the Damascus Road (Acts 9:1-16, I Timothy 1:15).
I know this is hard. I know there are hurts that hold on like a suction cup on your forehead, but I know that because I've been there myself. And I know that God's grace is greater than the hurt, greater than the hatred, and greater than the enemy who wants to keep you stuck (John 16:33, Romans 12:17-21, I John 4:4, 5:4). 
Today, I invite you to take a different front row seat. Instead of the seat that waits to see the worst that God will do, sit in the front row and pray to see His best work, His greatest miracles, and the amazing-grace-style change that He wants to bring in you and in those who have wronged you. Sit in the shade of His grace, pray for a change, and watch the heavenly fireworks.
YOUR PRESCRIPTION
Who's destruction have you been waiting for? Start praying regularly and sincerely for that person. Don't pray for their demise. Pray for a change – in them and in you. God will not disappoint.