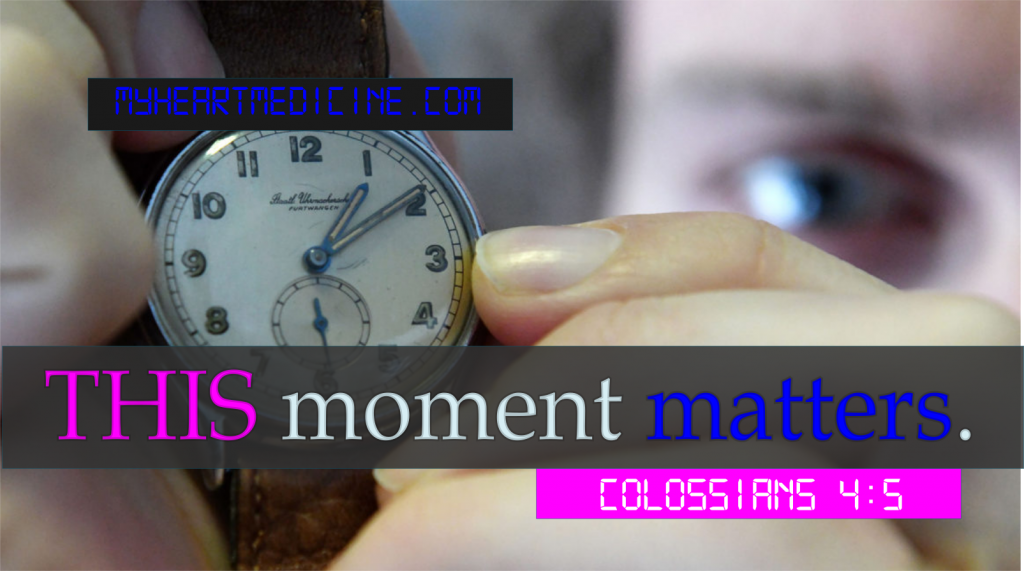 "Wherefore should the heathen say, Where is now their God? But our God is in the heavens: he hath done whatsoever he hath pleased." – Psalm 115:2-3
"But he answered one of them, and said, Friend, I do thee no wrong: didst not thou agree with me for a penny? Take that thine is, and go thy way: I will give unto this last, even as unto thee." – Matthew 20:13-14
"Walk in wisdom toward them that are without, redeeming the time. Let your speech be always with grace, seasoned with salt, that ye may know how ye ought to answer every man." – Colossians 4:5-6
Scripture Reading: Matthew 20:1-16
If he ever decides that he wants to read as much as he wants to ride his bike, Joey could become a lawyer someday. We are in a season in his eight-year old life, where we're regularly dealing with his penchant for argumentation. With his big eyes and pinchable cheeks, he looks harmless enough, but a whole lot of foolishness is definitely bound up in that little heart (Proverbs 22:15). It's not that I want to limit his ability to reason or squash his debate skills, but his logic and his level of respect are often flawed. And we want him to understand that, while parents have the option to explain their reasoning, in the absence of such explanation, obedience is not optional for him.
In Matthew 20, Jesus shares a parable that sheds light on the options held by a sovereign God, Whose ways are higher than ours (Isaiah 55:6-9). A vineyard owner goes into town and picks up as many laborers as he can. He agrees on a day's wage with them and puts them to work. Throughout the long, hot day, he continues to bring in additional laborers, as he finds them hanging out in the market. Still more are brought in, with little more than an hour of the workday to spare.
At the end of the day, everyone lines up for payment, and starting with those who just started working, the vineyard owner doles out equal pay to each of his hired hands. The early-morning laborers are quick to protest that they have worked the longest, through the heat of the afternoon, and although there is equal pay for all, there has not been equal work. But the vineyard owner defends his prerogative to give out his money as he sees fit, and reminds the laborers that they have received exactly what they were promised.
You've gotta love grace – freely bestowed on all who believe. And the picture is painted here. It didn't matter who got there first. The amount of work and the quality of work were irrelevant. Salvation through the shed blood of Jesus is like that – you can't earn it, and yet you can't be undeserving of it. God's grace is God's prerogative. to equally save both the best of mankind and the worst among us (Luke 23:39-43, Romans 5:20, Ephesians 2:8-9, Titus 2:11) – because the truth is, in the contest for the worst among us, we all tie (Jeremiah 17:9, Romans 3:10, 23). And like the thief on the cross, salvation is available as long as we have breath in our bodies and sense in our heads. It wouldn't matter if there was no time left to work, because we couldn't work for it anyway.
But I want you to consider another thing in this parable that can comfort and encourage those of us who know Christ. The moment that mattered wasn't when they started working. It certainly wasn't before they started. It wasn't even their most strenuous, hardest-working moment. The only moment that mattered was the very last moment, at the end of the day, when the vineyard owner came to give them their wages. All who were working when he returned received their reward.
And in light of that, I ask you, what are you doing for Jesus right now, wherever you are? If you've wasted years, it doesn't matter. Serve Him now. If you've served Him in the past, that's great, but don't rest on that. Keep serving. The day is coming when no man can work, and untold millions are still untold. This is the moment that matters.
I don't always understand how God determines the "first" and the "last", so I leave that to Him (Exodus 33:19, Matthew 5:45, Luke 13:29-30, Romans 9:15). But I want to be in the right place at the right time, when He returns (John 4:34-36, 9:4, II Corinthians 6:2, I Thessalonians 5, II Peter 3:10, Revelation 3:2-3, 11, 20). At that moment, I want to be saved, serving, and winning souls for Him, because that, my friends, will be the moment that matters.
YOUR PRESCRIPTION
Are you ready for that moment? Have you accepted Christ as your Savior and the ONLY means of salvation? Are you serving God and pointing other lost souls to Him? This is the moment that matters. Don't miss it.