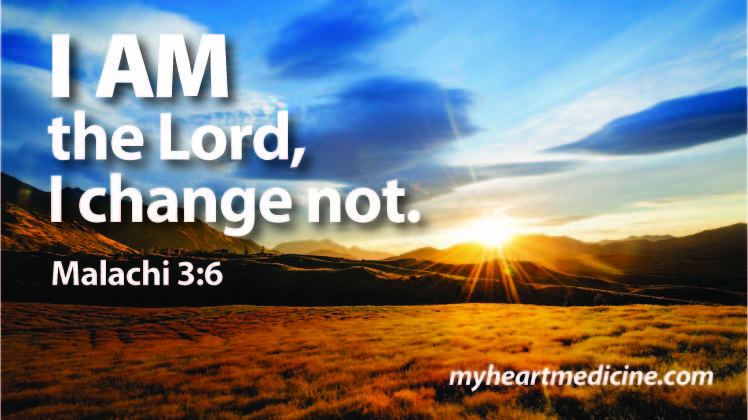 "The name of the Lord is a strong tower: the righteous runneth into it, and is safe." – Proverbs 18:10
"God is our refuge and strength, a very present help in trouble. Therefore will not we fear, though the earth be removed, and though the mountains be carried into the midst of the sea." – Psalm 46:1-2
"Although the fig tree shall not blossom, neither shall fruit be in the vines; the labour of the olive shall fail, and the fields shall yield no meat; the flock shall be cut off from the fold, and there shall be no herd in the stalls: Yet I will rejoice in the Lord, I will joy in the God of my salvation." – Habakkuk 3:17-18
Scripture Reading: Habakkuk 1-2:1
I'd like to tell you that I've dealt well with quarantine. On the outside, I've been a cooking, cleaning, laundry-folding, homeschooling machine. I've taken more neighborhood walks in the last ten days than I have in the ten years we've been in our house. And I've crossed county lines (though not state lines) to ensure that our little family has adequate amounts of paper products. I've controlled all that I can – and it's not much.
And that means that on the inside, I've been a nervous, anxious, church-missing, hand-sanitizing fool. I hide it to reassure Joey, but all the paper products in the world can't erase the uneasy feeling I get about the days to come.
But I'm going to remind us all – though hard days may be far from over, that's what I feel. Here's what I know – Jesus loves me, God is still on the throne, and regardless of how long the journey, heaven is my destination.
In Habakkuk 1, the prophet is fully justified in his uneasy feeling about the days to come. Babylon is on its way, Jerusalem is a sitting duck, and Habakkuk is crying out for understanding. 
Unlike most prophets of his time, Habakkuk isn't carrying a message to the people. Instead, Habakkuk is craving the answers that he himself needs (Verses 2-3). How have things gotten this bad in Jerusalem, and how can God choose the ultra-evil Babylonians as His response to the failings of His chosen people? Using vivid descriptions of Nebuchadnezzar's army (even the horses are terrifying – Verses 6-9), Habakkuk reminds God that the Babylonians will boast that their false gods gave them victory over Jerusalem (Verses 10-11).
Habakkuk lays out the questions, and then he takes up his position as the shelter-in-place prophet Habakkuk 2:1. He deliberately isolates himself from distraction and intentionally waits to hear from God and God alone. He climbs up to the watch tower and settles in to wait as long as it takes. And this brings me to my first thought: How often do we go elsewhere for answers that only God can give?
I must tell you, friend, if you are struggling to understand where we are right now, no news outlet has the answer – no government entity, and certainly no social media platform. Try as they might, they are ultimately as powerless as the rest of us. I don't pretend to know the answers, but I know WHO has them, and too often, we question God, and then turn our attention to the world and its soundbytes.
But whether we like it or not, God has placed each of us in our tower at this moment. And He is not a haphazard God. He wants to speak to each and every one of us on a very personal level. In Habakkuk 2, God responds to the prophet's questions, assuring Habakkuk that He is in control, on His throne, and although Judah will be judged, so will Babylon. And all of God's purposes will be accomplished in God's time (Habakkuk 2:2-3).
But don't let Habakkuk's passionate conclusion fool you. In Chapter 3, he trades what he feels for what he knows. And his conclusion is this: Everything around me may fall apart, but God is still God, and God is still good (Psalm 27:13, 107:1-9, 145-5-7). 
Habakkuk talks about losing everything, but still praising God. What's more, he talks about thriving spiritually in the face of loss (Habakkuk 3:2, 17-19). And that is so what I want for us. Not the loss, but the strengthening, the thriving on the other side, and the renewed sense of purpose that comes with it. There are souls that need to be saved, saints that need to be restored, churches that need to be revived, and THIS is the window. We are sitting in it, forced to wait, forced to be still, but empowered with the choice to pray, to seek God's face and spend time in His Word, and to listen to God over all else (Joshua 24:15-24, Isaiah 30:20-21, 55:6-8, Acts 3:19, Philippians 4:6-7).
Everything He does has layer upon layer of purpose, strange blessings, and unexpected opportunities. There will be tears and grief. My heart goes out to those whose lives will truly have a different landscape when this is all over with, and my thanks go out to those fighting selflessly on the front lines. But my advice goes to those of us who have been grounded in our reluctant places of safety. Let God be your shelter. Make Him your focus. And listen like you've never listened before.
YOUR PRESCRIPTION
Use this time well. Pay your vows. Do all the things that you've said you would do to get closer to God – if only you "had more time". God has given you that time now.