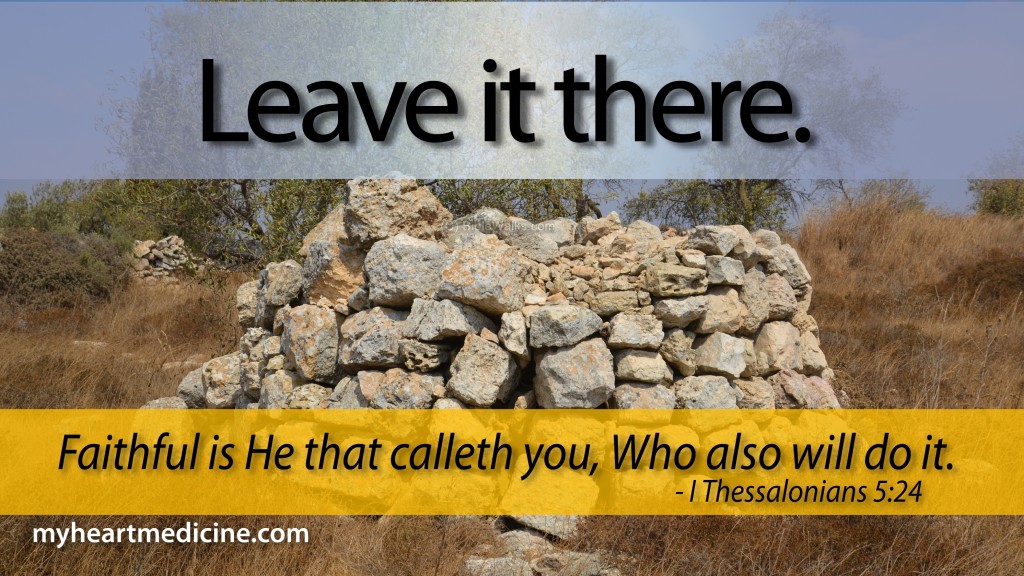 "And the angel of the Lord called unto him out of heaven, and said, Abraham, Abraham: and he said, Here am I. And he said, Lay not thine hand upon the lad, neither do thou any thing unto him: for now I know that thou fearest God, seeing thou hast not withheld thy son, thine only son from me." – Genesis 22:11-12
"For whosoever will save his life shall lose it; but whosoever shall lose his life for my sake and the gospel's, the same shall save it." – Mark 8:35
"By faith Abraham, when he was tried, offered up Isaac: and he that had received the promises offered up his only begotten son, Of whom it was said, That in Isaac shall thy seed be called: Accounting that God was able to raise him up, even from the dead; from whence also he received him in a figure. – Hebrews 11:17-19
Scripture Reading: Genesis 22:1-18
---
Joey and Sunday are inseparable, and it amuses me and amazes me at the same time. While there's no doubt that our 7-year old boy loves his 3-year old beagle, Joey's love can be slightly overwhelming. He has little regard for the poor dog's personal space, and he is frequently nose-to-nose with her, chattering in her face in a high-pitched tone that only he believes to be comforting.
Sunday is never phased by Joey's demands. No matter what this lively little boy dishes out, she is always at his heels, tail wagging, following him around like, well, a puppy dog. She will gladly sacrifice her personal space, her comfort, and even her dignity – because Joey is everything to her.
In all honesty, I long to be that devoted to God. I long for that rare and uninhibited brand of faith that puts everything – and I mean everything – in His sovereign hands, and actually lets go. But when God's will seems to demand more than we can bear to put down, that longing is hard to live out.
And yet, I think Abraham tapped into that kind of faith in Genesis 22. Abraham spent most of his adult life with no children. With no heir, he resigned himself to the idea that his most trusted servant would inherit everything he had (Genesis 15). But God still promised Abraham descendants that would outnumber the stars. A detour from God's will resulted in Ishmael – Abraham's son by Sarah's handmaid, Hagar – but, Ishmael was not the "son of promise" (Genesis 16).
God vowed to give Abraham a son through Sarah. And at the age of 100, Abraham would finally see that promise fulfilled – no less than 25 years after it was first made (Genesis 21:1-5, Hebrews 11:11-12). It must have seemed like an eternity to Abraham, but it was God's promise, made good in God's time (Habakkuk 2:3, II Peter 3:8).
But in Genesis 22, God would ask the unthinkable of Abraham. First, God had asked Abraham to let go of Ishmael, sending the boy and his mother, Hagar, away (Genesis 21:9-14). Now, God wanted Isaac on an altar – literally (Genesis 22:1-2).
I cannot imagine that climb up Mount Moriah. I believe Abraham had to force himself to keep putting one foot in front of the other. He must have cringed when Isaac asked where the lamb was, and he must have cried when Isaac allowed him to bind his hands and lay him on the altar (Genesis 22:7-9).
But here's the thing. In that moment, Abraham – the same guy who had lied more than once to save his own skin (Genesis 12:11-12, 20:2), the guy who had begged God to spare his good-for-nothing nephew (Genesis 18:23-33), the man who had chosen his wife's plan over God's promise (Genesis 16:2-4) – finally mastered the put-down. He didn't scheme, plan, or beg. Instead, he put down the one thing he desperately wanted to hold onto, and He trusted God to be true (Genesis 22:14, Romans 3:3-4, Hebrews 11:17-19).
When Abraham took Isaac up that mountain, He didn't know that they were acting out the sacrifice that God would make with His own Son some 2,000 years later. He didn't know God intended to provide a ram, just in time to save Isaac's life (Genesis 22:12-13). He didn't realize God was testing Him (Genesis 22:1).
But is it possible that God is testing you and me? Are there things He's asking us to put down at the altar? Things that threaten to take His place on the throne of our lives (Mark 10:28-30)? Do we trust God to keep His promises, meet our needs, and give us abundant life – with or without those things we hold so dear (Matthew 19:29, John 10:10)?
Today, may we master the put-down. May we put God in His rightful place, and may we pass the testing of our faith by testing His faithfulness in return. Abundant life begins when we lay our life down at the feet of the Great Giver – and leave it there.
---
YOUR PRESCRIPTION
Is there something or someone that you're desperately trying to hold on to today? Put it down at the feet of Jesus. Hold on to Him, and let Him decide what to do with the rest. Remember, He's got the whole world in His hands, and that includes everything you're trying to hold onto right now.