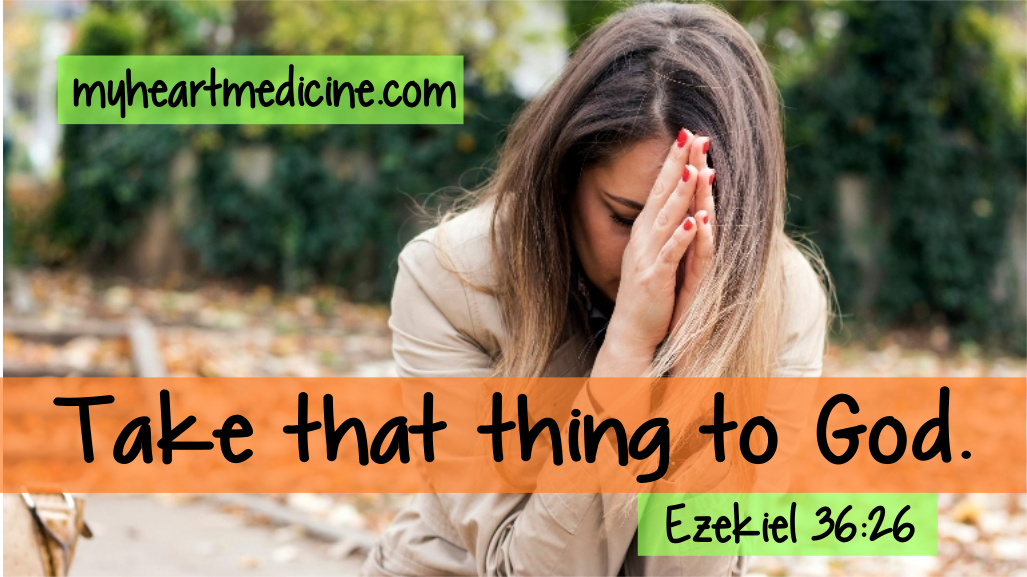 "Why art thou cast down, O my soul? and why art thou disquieted within me? hope thou in God: for I shall yet praise him, who is the health of my countenance, and my God." – Psalm 42:11
"Cast thy burden upon the Lord, and he shall sustain thee: he shall never suffer the righteous to be moved." – Psalm 55:22
"For the weapons of our warfare are not carnal, but mighty through God to the pulling down of strong holds; Casting down imaginations, and every high thing that exalteth itself against the knowledge of God, and bringing into captivity every thought to the obedience of Christ." – II Corinthians 10:4-5
Scripture Reading: Philippians 4:1-9
People often ask how they can pray for me (something I truly appreciate and truly need). And lately, my answer has been this: Pray that I pass 5th Grade. Because while Joey is extremely bright (and the actual fifth-grader in our home), Joey is also just plain extreme, and his need for constant movement (combined with the character-under-construction of a 10-year old boy) makes every day of school a day of prayer. And though I love him with all my heart, I find that raising my beloved boy constantly reveals underdeveloped areas in my own character, as we fight the good fight of 5th Grade.
In Philippians 4, Paul uses a not-so-good fight as an opportunity to address the battle of the mind. The very fact that he calls out two women by name – Euodias and Syntyche – and implores them to be "of the same mind" leads me to believe that a serious throw-down had taken place in the church and everyone was aware of it (Verses 2-3). Paul's letters don't waste words, and God never wastes words, so while there aren't many details, the strategically-placed reference to this war of words gives me the impression that this fight was contaminating conversations, infecting attitudes, and threatening the thought-life of everyone within the church.
Paul then provides a concise and timeless process for getting your head and your heart straight. Rejoice and then rejoice some more (Verse 4). Intentionally cultivate self-control or "moderation" (Verse 5). Pray with praise and not with worry (Verse 6), so that God's peace and the mind of Christ can replace the rhetoric of a mind riddled with anxiety.
"Finally", in Verse 8, Paul describes right thoughts that will help us throw down the wrong, and they are a stark contrast to the discontent of our day – truth (biblical truth), honesty (John 1:14, 17:16-17), purity (Proverbs 30:5), justice (Micah 6:8), loveliness (Romans 10:15, Ecclesiastes 3:11), good reports (Proverbs 16:24), virtue (Proverbs 31:10), and praise (Psalm 100, 107:2).
I don't know what these women were fighting about, but I know what many of us are fighting today – depression, bitterness, guilt, anger, fear, and the list goes on. Those emotions can consume our thought-life, infect our attitudes, and contaminate our conversation.
In Psalm 42 and 43, David says no less than three times, "Why art thou cast down, O my soul?…Hope in God." And I don't think it's a coincidence that Paul uses the same language in II Corinthians 10, when he talks about, "casting down imaginations," which leads me to the question we all have to ask ourselves. Are we getting a hold of those wrong thoughts, those imaginations that infect us, and throwing them down, or are we being thrown down by our thoughts?
As I prepare my heart for another night of Joey's homework, let me share with you my personal homework (and maybe, yours):
Throw down MY thoughts.

From frustration to fear of failure, all the crazy in my head needs to be cast down. It's not good for me. It's not good for my boy. And it's an insult to the God Who has never failed me (Isaiah 26:3-4, II Corinthians 10:4-5, Hebrews 13:5-6).

Throw down the problem at Jesus' feet.

The struggle is real, but so is my God. HE is my hope, and He is the only One Who has the power to change the situation and to change ME (Romans 12:2, Hebrews 4:16, I Peter 5:6-10).

Pray with praise.

God daily loads me with benefits and lovingly provides new mercies every morning. Satan constantly tries to repackage my blessings as burdens, but when I'm in my right mind, I know better (Psalm 68:19, 136:3, Jeremiah 29:11, Lamentations 3:21-23, I Corinthians 15:57).
I'll close with a few words of advice that I frequently (and of course, sweetly) share with Joey. Change your attitude. Be grateful. Ask God for help. And do your homework.
YOUR PRESCRIPTION
What thoughts are throwing you down right now? Take them to God, and ask Him to help you cast down the things that are keeping you down. God is faithful, and that truth alone will set you free.