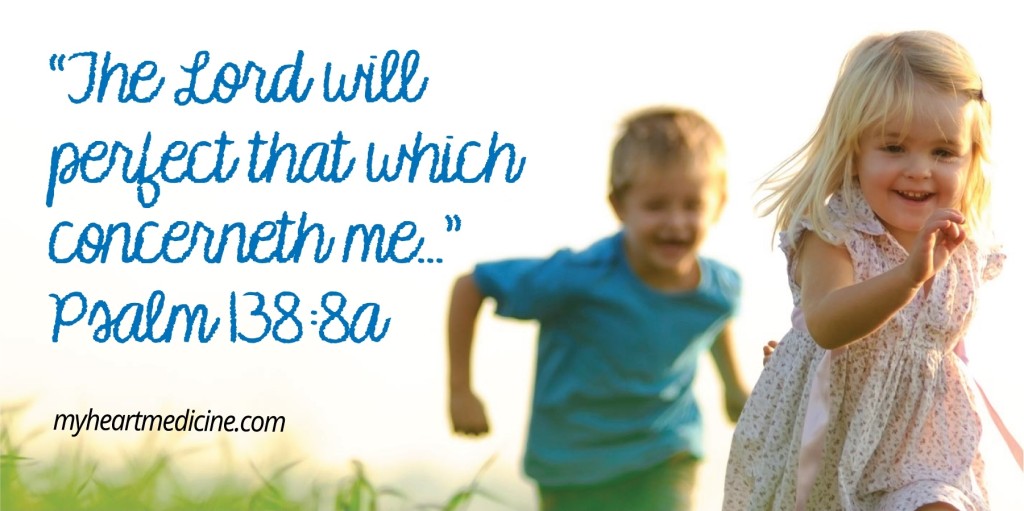 "Whosoever therefore shall humble himself as this little child, the same is greatest in the kingdom of heaven. And whoso shall receive one such little child in my name receiveth me. But whoso shall offend one of these little ones which believe in me, it were better for him that a millstone were hanged about his neck, and that he were drowned in the depth of the sea." – Matthew 18:4-6
"Being confident of this very thing, that he which hath begun a good work in you will perform it until the day of Jesus Christ." – Philippians 1:6
"Only Luke is with me. Take Mark, and bring him with thee: for he is profitable to me for the ministry." – II Timothy 4:11
Scripture Reading: Acts 15:36-41
---
My driveway is an obstacle course. Our nineteen-year old has ramps to lift his Volkswagen off the ground for the endless repairs associated with a car that cost less than a thousand dollars. Our six-year old has ramps for jumping his scooter, his bike, and anything else on wheels that doesn't require a license. And then there are the random objects that seem to be set up for the sheer entertainment of watching me trip over them as I make my way to my car (I've never been known for my gracefulness).
But regardless of the obstacles in our driveway and in life, I love those crazy kids with all my heart, and I'm often comforted by the fact that God loves them even more than I do.
In Acts 15, we meet a crazy kid named Mark (a.k.a. John Mark). Actually, we're introduced briefly to Mark in Acts 12:12, when his mother hosts what may have been Jerusalem's most exciting prayer meeting of all time. Young Mark probably had a front row seat that night, when Peter miraculously showed up at the door as the saints were praying for his release from prison. Perhaps it was that very miracle that prompted this wide-eyed young Christian to join his Uncle Barnabas and the Apostle Paul on their next missionary journey (Acts 12:25). But somewhere between the cities of Paphos and Perga, something went wrong, and Mark hightailed it back to Jerusalem (Acts 13:13).
The Bible doesn't give us many details, but in Acts 15, Mark's failure seems to breed more failure, as the memory of his desertion causes a devastating rift between Barnabas and Paul. Barnabas wants to give his nephew a second chance, but Paul doesn't want to have anything to do with him. Verses 37-39 give us the distinct impression that their disagreement did not end well. Barnabas and Mark go one way, and Paul and his new partner, Silas, go another.
To be honest, Mark doesn't look like a very good bet at this point. Paul's strong reaction implies the worst about Mark's character (or the lack thereof). Barnabas even comes off as a little crazy, over protecting and overindulging his good-for-nothing nephew, but God is not nearly finished with the young man named Mark.
Mark is referenced four more times in the New Testament, and unlike the account in Acts, these references are impeccable (Colossians 4:10, II Timothy 4:11, Philemon v. 19, 23-24, I Peter 5:13). He goes on to assist Peter in church planting, before proving himself to Paul, who would mention Mark's faithfulness in three different epistles. Perhaps most notably, Mark would author the gospel that bears his name, serving as scribe to Peter's eyewitness account of the life and ministry of Christ.
For the record, Barnabas wasn't crazy – he was Christ-like. The "son of consolation" was right to treat Mark like a son in spite of his early failings (Proverbs 25:11, Isaiah 35:3-4, Acts 4:36, Galatians 6:1, I Peter 4:8). And in His sovereignty, God used the falling out between Paul and Barnabas, as a calling out of young Mark (Psalm 138:8, Jeremiah 29:11, Romans 8:28, Ephesians 2:10).
God bless our crazy kids. May we love them through their failures, pray circles around them each day, and carry them to the cross. May we remind them (and ourselves) that God never gives up on them, so that they never give up on God. And may we have enough humility to admit that, outside of the grace of God, we were once crazy kids, too.
Today, this imperfect mom is resting in God's unfailing ability to bring good out of my not-so-good. I trust His unfailing love that covers me, even when I'm not so lovable. And I praise God that, unlike me, He never starts anything He doesn't plan to complete.
My dad always said that as long as we have "breath in our bodies and sense in our heads", God is not finished with us yet. And so, I commit my crazy kids (and their crazy mama) to my sovereign God and His ever-loving, ever-working hands.
---
YOUR PRESCRIPTION
Commit your kids to the Lord. Pray a hedge of protection around them and pray to be the example that they need. And remember, whether you have kids or not, every Christian can have spiritual sons and daughters, and every Christian can point kids to Christ.