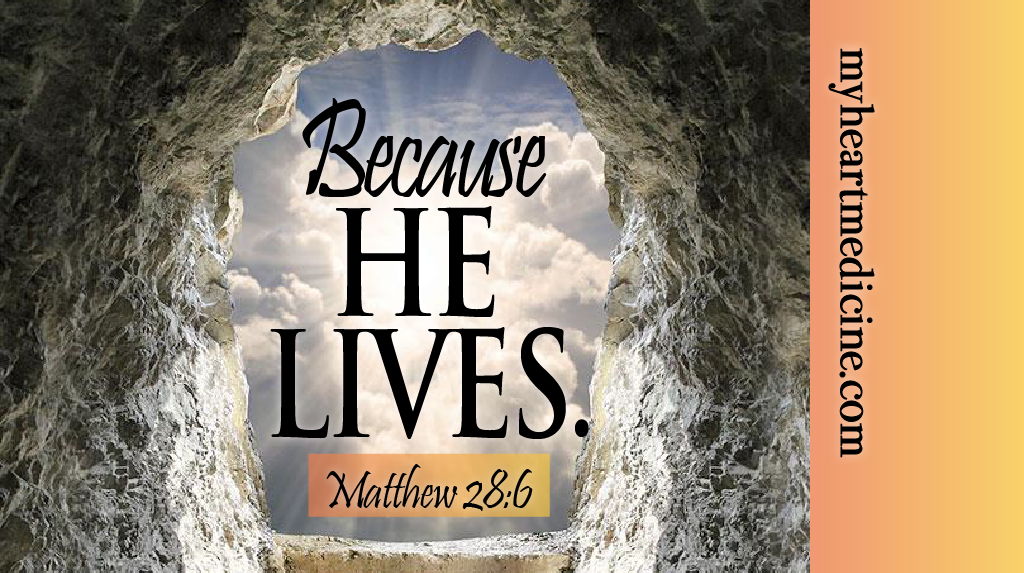 "And after this Joseph of Arimathaea, being a disciple of Jesus, but secretly for fear of the Jews, besought Pilate that he might take away the body of Jesus: and Pilate gave him leave. He came therefore, and took the body of Jesus. And there came also Nicodemus, which at the first came to Jesus by night, and brought a mixture of myrrh and aloes, about an hundred pound weight. Then took they the body of Jesus, and wound it in linen clothes with the spices, as the manner of the Jews is to bury." – John 19:38-40
"But God hath chosen the foolish things of the world to confound the wise; and God hath chosen the weak things of the world to confound the things which are mighty; And base things of the world, and things which are despised, hath God chosen, yea, and things which are not, to bring to nought things that are: That no flesh should glory in his presence." – I Corinthians 1:27-29
Scripture Reading: John 19:30-42
I forever catch myself limiting God – who He can use, how He can use them, and how He can use me. If I'm honest, I've spent much of the last year or so chasing the urgent at the expense of the important. Constant chaos has left me wondering if God could get glory from me, as I run around like a chicken with my head cut off, trying to fix everything when I can't even fix myself.
But I dare say that as my veneer inevitably thins and my imperfections continue to be revealed (sometimes at a staggering rate), it only becomes clearer that God is the Source, the Savior, and the Sovereign Lord of all that concerns me. And there are no coincidences in the collision of my weakness and His strength (II Corinthians 12:9-10).
In John 19, secrecy collides with sovereignty and a very private act becomes the very permanent and public record of God's salvation plan. It starts with Joseph of Arimathaea, a quiet believer in Jesus Christ (Verse 38). As a member of the Sanhedrin (the ruling council of the Jews), Joseph was a Christ follower, who maintained his membership in a Christ-hating organization. And scripture is clear that he kept his beliefs a secret out of fear of the Jews.
In spite of flying under the radar, the Bible describes Joseph as 'honorable', 'good', and 'just' (Mark 15:43, Luke 23:50). He was a dissenting vote to the death of Jesus (Luke 23:51), and after failing to save Jesus from the cross (or so he probably thought), he takes it upon himself to beg Pilate for Jesus' body, so that he can give Him the dignity of a proper Jewish burial in his own tomb (Matthew 27:59-60).
He is joined by Nicodemus, another undercover Christian, the "teacher of the Jews" who came to Jesus under cover of darkness in John 3. Together, they give Jesus' crucified body the attention and adoration that they could not give Him in life. I imagine an air tinged with regret, a stench of death and failure that even a hundred pounds of expensive spices can't cover.
What they don't know is that God is using this low moment. As they try to make up for failing their now-dead Messiah, they are unaware that God has earmarked them to fulfill prophecy and to silence protest (Isaiah 53:9, John 19:35-36). And three days later, when the tomb that they seal with their own hands is gloriously unsealed, they will be the verifiers that victory over the grave truly started with death (Acts 2:22-24, 7:52, I Corinthians 15:54).
You see, God knew. God knew that the Pharisees would approach Pilate the next day (on the Sabbath, incidentally) to request a 24-hour guard detail at the grave of Jesus (Matthew 27:62-66). And when that would inevitably fail to prevent Jesus from vacating the tomb, two of their own would stand as history's witnesses that Jesus had, in fact, been dead (Matthew 28:6, Mark 16:6). In a culture where women's testimonies were not accepted, and even the disciples could have been written off as unverified sources, two card-carrying members of the Sanhedrin (and the law required two credible witnesses) personally embalmed the body of Jesus according to Jewish law and sealed the door of His grave (Mark 15:46, John 19:38-42). There was no discrediting His death, and no denying His resurrection.
In what we might perceive as the weakness of two men who struggled to stand up for Jesus, God worked that weakness for good and for the Gospel (Psalm 146:8, Nahum 1:7, Romans 8:28, II Corinthians 4:6-7, Philippians 2:13). So where's your struggle today? Are you fighting to find purpose in the place where God has kept you? Are you wondering why you can't do more, be more, for God? Is the stench of failure stinging your eyes and searing the insides of your nose? Maybe God is working to use you from a different angle than the one you envisioned. Maybe your days as a verifier of His grace are just beginning.
Don't limit what God can do – in the silence, in the unlikeliest of situations, and in you.
YOUR PRESCRIPTION
Ask God to use you, wherever you are, today. Even your lowest low can be used to give Him the highest glory.