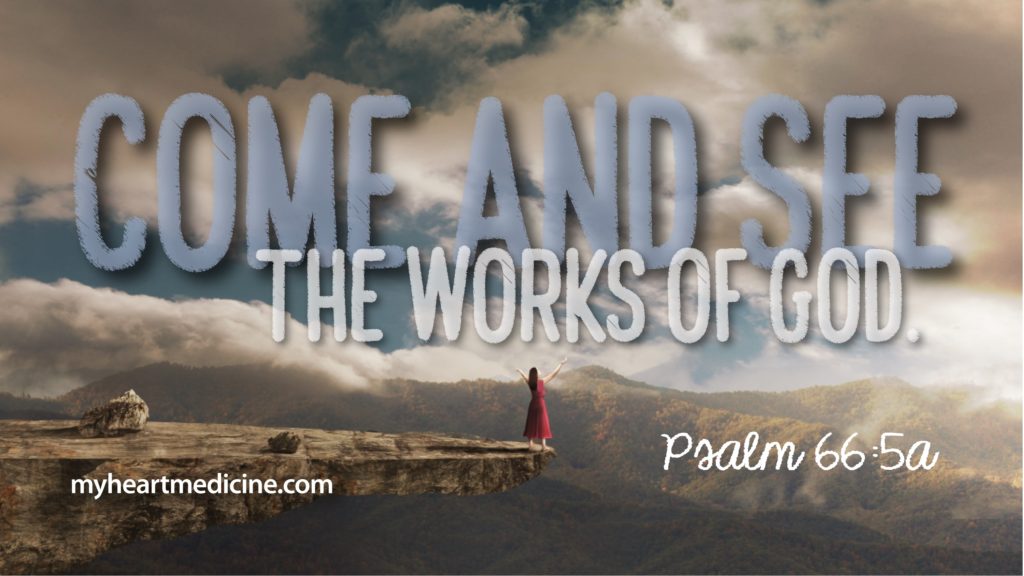 "O bless our God, ye people, and make the voice of his praise to be heard: Which holdeth our soul in life, and suffereth not our feet to be moved." – Psalm 66:8-9
"Seven times a day do I praise thee because of thy righteous judgments. Great peace have they which love thy law: and nothing shall offend them." – Psalm 119:164-165
"Pray without ceasing. In every thing give thanks: for this is the will of God in Christ Jesus concerning you." – I Thessalonians 5:17-18
If I had a nickel for every time I posed the question, "What do you say?", to my little boy…well, let's just say I'd have a whole lot of nickels. I come by it honestly, as I can remember my parents using the same line in our household a million times over. More of a cue than a question, the right answer depended on context. If you had crossed a line, it was a cue to apologize promptly. But if no one was in obvious trouble and nothing was broken, then it was a call to gratitude – a firm reminder to say "thank you" for everything from breakfast to birthday presents.
In Psalm 66, the writer answers the question, "What do you say?" His response is in Verse 3, "Say unto God, 'How terrible (awesome) art Thou in Thy works." Like so many psalms, Psalm 66 is a call to gratitude, a firm reminder to Israel to say "thank you" to God. But there's more to it than that. While there is the general call to the nation of Israel to remember the incredible works of the Lord, with particular emphasis on Israel's deliverance from the Egyptians at the Red Sea (Verse 6, Exodus 14), there is also a call to offer the same thanks for the hard, awful times.
Scholars believe that Psalm 66 corresponds with the events of Ezra 3. The Book of Ezra begins with Cyrus, King of Persia, releasing the Jewish captives that his kingdom inherited with their defeat of Babylon (Ezra 1). By Chapter 3, those exiled Jews have returned home and are finally able to resume the morning and evening sacrifices (atonement for sin) and their God-appointed feasts in Jerusalem. But as they prepare to rebuild the temple, the worshippers are gripped with a mix of emotions.
Those born in captivity, experiencing Jerusalem and the prospect of a new temple in that holy city for the first time, are overcome with joy. But the older generation, those who remember the beauty of Solomon's temple before its destruction, are overcome with tears for the long-lost glory of Jerusalem. Ezra 3:13 tells us that the shouts of the people were so overwhelming that no one could distinguish between the cries of joy and the cries of sorrow. But it all culminates in the praise offered in Psalm 66.
Psalm 66 is believed to have been sung during this historic gathering of the returned exiles. In Verses 8-12, the psalmist recalls the losses, the times of oppression, the trials that proved the faithfulness of God. And there is just as much of a call to gratitude in those times. Because this firm reminder will prepare the nation – and the individual hearts of the people – to both praise and proclaim the works of God (Psalm 99, 103, 119:164-165, II Kings 17:38-39, Isaiah 43:21, Revelation 19:6).
You see, with God, there's no such thing as an isolated incident. Every gift, every blessing, every trial, every tear is used over and over again – reused and recycled into the strength and wisdom and hope that will be required just up around the bend (Romans 5:3-5).
And regardless of circumstance, there is always cause for gratitude with God (Psalm 29, 34:1, 40:3, Ezra 3:11, Nehemiah 9:5-6, I Corinthians 15:57, II Corinthians 2:14). He is in everything. He is using everything. And nothing is wasted. The same God, Who allows us to bask in His sunshine will use rain to produce the growth that we need.
But let me tell you, it's Verses 16-20 of Psalm 66 that really hit me where I live. Here the psal
mist testifies to the mercies of God, the undeserved forgiveness, and the unworthy prayers that God is still always willing to hear. What a comfort. What a gift. What a Savior. What a reason for praise.
Now, what do you say?
YOUR PRESCRIPTION
Are you giving God the praise that He deserves? Whatever your situation, He is working all things together for your good. If you find yourself taking His blessings and His mercies for granted, take some time to praise God for His faithfulness.