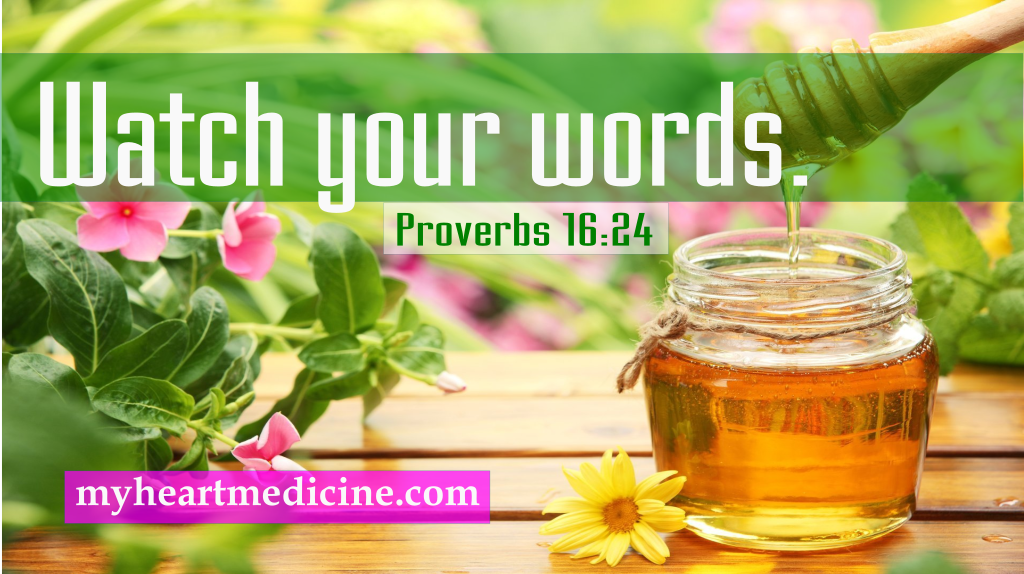 "Set a watch, O Lord, before my mouth; keep the door of my lips." – Psalm 141:3
"Death and life are in the power of the tongue: and they that love it shall eat the fruit thereof." – Proverbs 18:21
"Even so the tongue is a little member, and boasteth great things. Behold, how great a matter a little fire kindleth! And the tongue is a fire, a world of iniquity: so is the tongue among our members, that it defileth the whole body, and setteth on fire the course of nature; and it is set on fire of hell." – James 3:5-6
I have ice on my foot right now, and it's not really helping. Earlier today, my eight-year old Joey and I went to an indoor trampoline park. We had a ball jumping together (yes, I actually jumped), and I was doing surprisingly well, feeling like a cool mom. Then Joey stumbled on the dodgeball court and a few kids his own age, and I was yesterday's news. It felt less-than-cool jumping by myself, so I headed for a bench. But the bench was not my friend. Looking back to check on Joey, I walked into its bolted-down steel leg, very possibly breaking a couple of toes, and definitely killing the last of my cool.
I thought the endless trampolines would get me, but in the end, it was the little bench on the sidelines that did me in.
And so it goes in life. We often think that our course is determined by the main events, the big decisions, and the overarching circumstances, but in James 3, it boils down to something much smaller. In Verse 3, James compares the tongue to the bit in a horse's mouth. In Verse 4, he compares it to the rudder on a ship, and in Verses 5 and 6, it's the equivalent of a forest fire – a tiny, unassuming spark with the potential to destroy everything in its path.
Words have tremendous power. God spoke creation into being (Genesis 1). Jesus is The Word – from the beginning, with God, and God in Himself (John 1:1-3). And since you and I were created in the image of God (Genesis 1:27), our words actually have power, too. We underestimate the words that we speak over ourselves and others, the words we speak in prayer, and the words we use to define ourselves. But James insists that in its natural, carnal state (devoid of self-control and the Holy Spirit), the tongue is "full of deadly poison" (Verse 8).
Yikes, we are born with poison tongues. It's hard to argue with that assertion when you consider lying, profanity, arguing, bullying, gossip, and the myriad forms of verbal abuse that roll off our tongues like water off a duck's back. So how do we tame this unruly evil from within? How do we control this messed up little member that seems to have so much control over us? Like everything we do either for or against God, it's a matter of the heart (Psalm 51, Proverbs 4:23, Matthew 15:18).
You see, the horse's bit is controlled and the ship's rudder is steered by someone. The spark is fanned into a flame by some force. The problem is that, most of the time, we leave that someone, that force, to chance, in which case it will always default to our flesh (Romans 8:6-7). But our words have power, and that gives us power, when we choose to be deliberate, intentional, and prayer-driven in the words we speak (Isaiah 50:4, Jeremiah 1:9, Romans 10:10, I Peter 3:10).
Take a moment to consider your most often-used expressions, the words you use to identify yourself, the words you say over and over about your kids, your circumstances, your life, and your future (Matthew 12:35-37, James 1:26). Are they uplifting, faith-filled, scripture-based words? Or are they the negative, hopeless drivel that the world perpetuates?
You might think your current state of affairs has been determined by the big stuff, but I'm convinced that the little words spoken along the way have controlled and steered and scorched and even poisoned your path as well. In a world where talk is cheap, and everyone has something to say, all of our tongues need some taming (Proverbs 10:19, 15:28, 29:11). And each moment, we have the power to choose to let God's Holy Spirit have control, rather than defaulting to the world, the flesh, and the devil.
Be a word-watcher. Speak kindly to others (Proverbs 16:24, 31:26, Ephesians 3:29-32). Speak kindly to yourself (Psalm 19:14). And speak often to God (Psalm 63:3). It may seem like a small thing, but small things can make a big difference.
YOUR PRESCRIPTION
Do you watch your words? Are there things that you say on a regular basis, without considering the impact that those statements might have on yourself and those around you? Ask God to help you infuse hope into the words you speak.